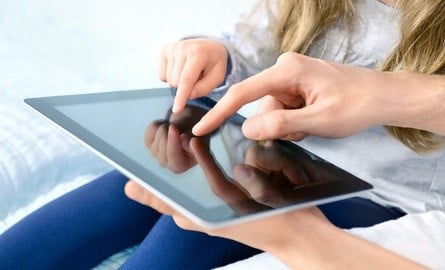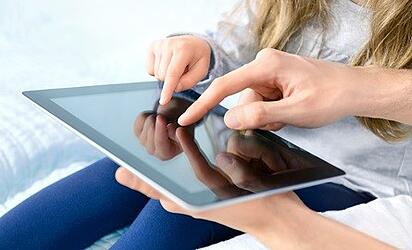 This article was originally published in the Huffington Post by Amanda Sherker.
If you want to get in touch with a member of the McMillan family, you can't call them on their cell phones, you can't reach them on Facebook and you certainly can't ping them on Gmail. This Ontario family isn't Amish; they've simply instituted a ban on all technology invented after 1986, according to an interview in the Toronto Sun.
Last April, Blair McMillan and his girlfriend, Morgan, were troubled by the way their sons, Trey, 5, and Denton, 2, seemed to be growing up addicted to technology. They decided to enact a yearlong tech ban for the whole family, prohibiting gadgets, appliances and services invented after 1986, the year the parents were born.
The family has learned to make do. Instead of Google, they use an enormous encyclopedia set to look up facts and stats. They enjoy music on a cassette player.
Visit the Toronto Sun to read more about the tech ban and how it affected the family.
While the McMillan family's measures may seem drastic, many experts share their concerns about the increased presence of technology in children's lives. Pediatric therapist and HuffPost blogger Chris Rowland describes the host of sensory and physical harms of constant childhood exposure to technology:
Young children who are exposed to violence through TV and video games are in a high state of adrenalin and stress, as the body does not know that what they are watching is not real. Children who overuse technology report persistent body sensations of overall "shaking", increased breathing and heart rate, and a general state of "unease." This can best be described as a persistent hypervigalent sensory system, still "on alert" for the oncoming assault. While the long term effects of this chronic state of stress in the developing child are unknown, we do know that chronic stress in adults results in a weakened immune system and a variety of serious diseases and disorders.
It seems that young people are aware of the hypnotic effect of their gadgets. Indeed, 41 percent of teens surveyed said they're "addicted to their mobile device," according to a study conducted by Common Sense Media, an organization for media and technology education. In a Mashable article, Caroline Knorr, parenting editor for Common Sense Media, explained that teenagers "do wish they could unplug and they wish their lives weren't so emeshed [sic] with digital and social media." She continued, saying, "We need parents to hear that message. Teens are really asking for their parents to model good behavior and set limits on social media."
Your own family can take a page out of the McMillan family book of parenting and limit tech use in a number of simple ways, without having to turn back the clock to the '80s. Among other steps, parents should avoid putting TVs or computers in their children's bedrooms and should actively facilitate outdoor sports and leisure, according to a report by the Dubai-based Higher Colleges of Technology.
Parents can also benefit directly from other parents' anxieties. A father concerned about his daughter's late-night smartphone habits invented Famzee, an iPhone app that allows parents to track their children's mobile device usage.
For a more collaborative way to curb smartphone use for parents and children alike, your family can try "Cell Lock-Up," which imprisons phones in a box resembling a miniature jail cell. If anybody tries to cheat and open the lock before the allotted time period is up, a blaring alarm will stop them in their tracks.
Family structures are changing. Learn how to be a good digital parent and keep your kids safe with this infographic.