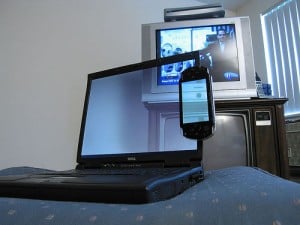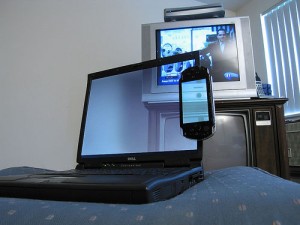 When I was growing up, the term "screen time" hadn't made its debut in the parenting expert arena. My parents needed to set limits on our TV time, and that was about where it ended. Of course we have a lot of other screens we need to worry about now, and they seem to be even more addictive than the television.
I know that my own kids are much more drawn to playing Angry Birds on their Android phone than watching The Disney Channel, and the teenagers I know are spending most of their time on Facebook instead of MTV.
When kids have moved their whole lives – from their games to their social lives to their homework – online, it means that they end up spending a lot of time in front of a screen of some kind and screen time needs parental monitoring.
The good news is that with all the dangers of the Internet, one of the simplest "parental controls" is as simple as limiting screen time. Parents who know when their kids are on the Internet are more likely to know what their kids are doing during that time. And kids who feel like their parents are watching are going to make better decisions.
So how much is too much? Experts say that kids should have no more than 2 hours of screen time per day, and that kids under 2 years of age shouldn't have any screen time at all.
I'd like to add that I personally believe making screens off-limits at certain times – during class, at the dinner table, in church, or after 9PM, for example – is even more important than setting a max-per-day figure. Particularly after bedtime, when kids are more likely to make poor decisions about what they share or do online.