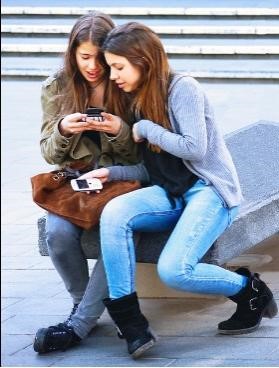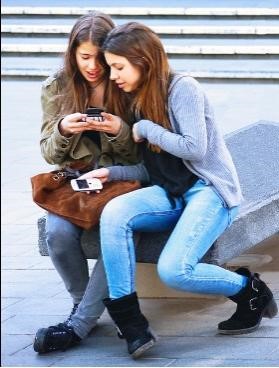 This article was originally published by the New York Times, Somini Sengupta.
For years, a school principal's job was to make sure students were not creating a ruckus in the hallways or smoking in the bathroom. Vigilance ended at the schoolhouse gates.
Now, as students complain, taunt and sometimes cry out for help on social media, educators have more opportunities to monitor students around the clock. And some schools are turning to technology to help them. Several companies offer services to filter and glean what students do on school networks; a few now offer automated tools to comb through off-campus postings for signs of danger. For school officials, this raises new questions about whether they should — or legally can — discipline children for their online outbursts.
The problem has taken on new urgency with the case of a 12-year-old Florida girl who committed suicide after classmates relentlessly bullied her online and offline.
Two girls — ages 12 and 14 — who the authorities contend were her chief tormentors were arrested this month after one posted a Facebook comment about her death.
Educators find themselves needing to balance students' free speech rights against the dangers children can get into at school and sometimes with the law because of what they say in posts on Facebook, Twitter and Tumblr. Courts have started to weigh in.
In September, a federal appeals court in Nevada, for instance, sided with school officials who suspended a high school sophomore for threatening, through messages on Myspace, to shoot classmates. In 2011, an Indiana court ruled that school officials had violated the Constitution when they disciplined students for posting pictures on Facebook of themselves at a slumber party, posing with rainbow-colored lollipops shaped like phalluses.
"It is a concern and in some cases, a major problem for school districts," said Daniel A. Domenech, executive director of the American Association of School Administrators, which represents public school superintendents.
Surveillance of students' online speech, he said, can be cumbersome and confusing. "Is this something that a student has the right to do, or is this something that flies against the rules and regulations of a district?"
Interviews with educators suggest that surveillance of students off campus is still mostly done the old-fashioned way, by relying on students to report trouble or following students on social networks. Tracking students on social media comes with its own risks: One principal in Missouri resigned last year after accusations that she had snooped on students using a fake Facebook account. "It was our children she was monitoring," said one Twitter user who identified herself as Judy Rayford, after the news broke last year, without, she added, "authorization" from children or parents.
But technology is catching on.
In August, officials in Glendale, a suburb in Southern California, paid Geo Listening, a technology company, to comb through the social network posts of children in the district. The company said its service was not to pry, but to help the district, Glendale Unified, protect its students after suicides by teenagers in the area.
Students mocked the effort on Twitter, saying officials at G.U.S.D., the Glendale Unified School District, would not "even understand what I tweet most of the time, they should hire a high school slang analyst #shoutout2GUSD."
"We should be monitoring gusd instead," one Twitter user wrote after an instructor was arrested on charges of sexual abuse; the instructor pleaded not guilty.
Chris Frydrych, the chief executive of Geo Listening, based in Hermosa Beach, also in Southern California, declined to explain how his company's technology worked, except to say that it was "a sprinkling of technology and a whole lot of human capital." He said Geo Listening looked for keywords and sentiments on posts that could be viewed publicly. It cannot, for instance, read anyone's Facebook posts that are designated for "friends" or "friends of friends."
But with Facebook's announcement this month that teenagers will be permitted to post public status updates and images, Geo Listening and similar services will potentially have access to more information on that social network.
Glendale has paid Geo Listening $40,500 to monitor the social media posts. Mr. Frydrych declined to say which other schools his company works with, except to predict that by the end of the year, his company would have signed up 3,000 schools.
David Jones of CompuGuardian, based in Salt Lake City, said his product let school officials monitor whether students were researching topics like how to build bombs or discussing anorexia. His customers include five schools, but he, too, is optimistic about market growth.
"It helps you boil down to what students are having what problems," he said. "And then you can drill down."
But when does protecting children from each other or from themselves turn into chilling free speech?
To finish reading the original article, click here.
What do you think about schools monitoring your child's technology usage outside of school? Thoughts?