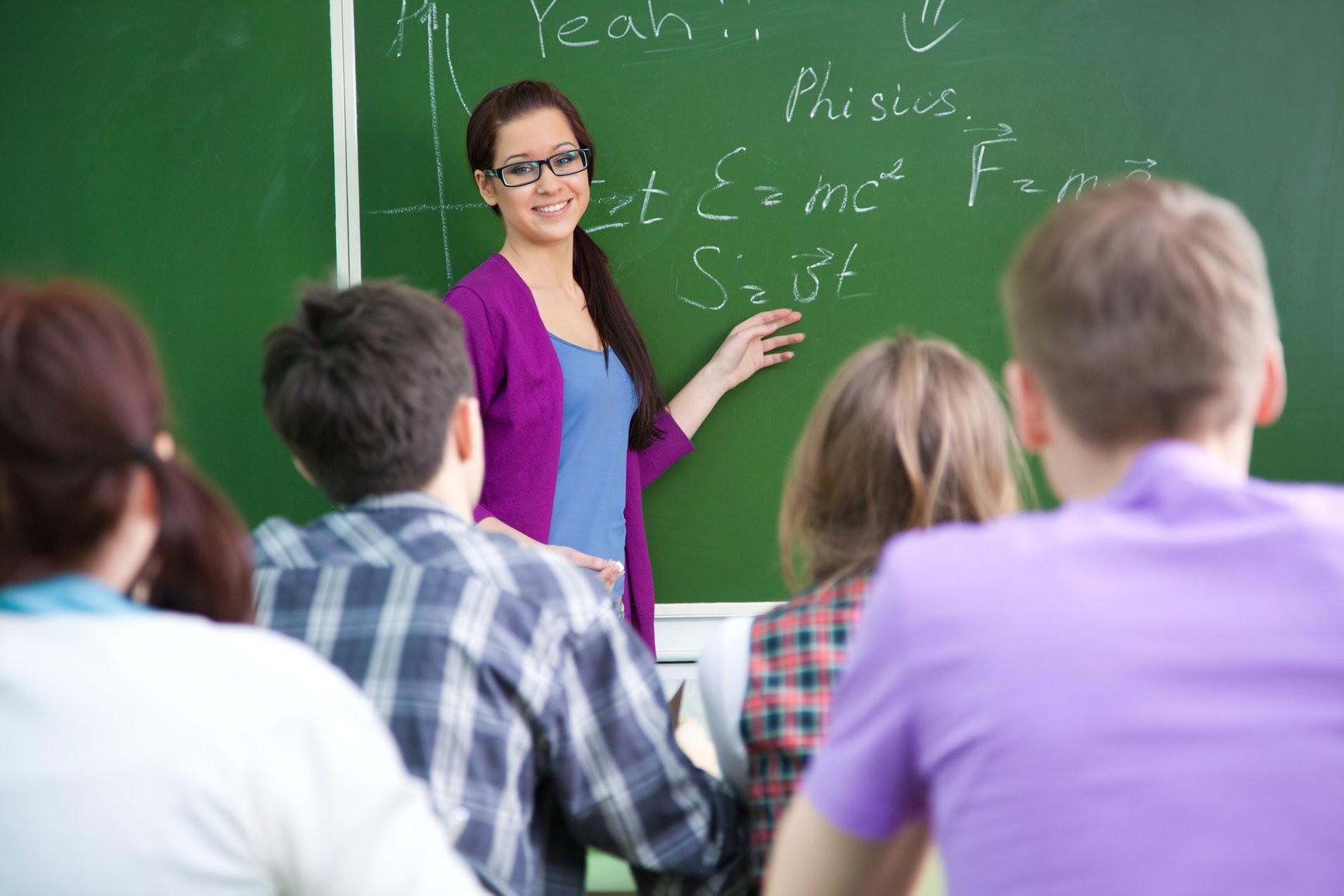 A new social network-related issue that has come up in recent years is the debate about student-teacher friendships within online networks. Find out what happened in this particular instance and learn more about how student-teacher social profile friendships can affect each party. This article was originally published on Psychology Today.
Sam was on his Facebook account and searched for his favorite teacher, Ms. Sawyer. He clicked to find out more information about her when a message popped up "Janice only shares some information publicly. If you know Janice, add her as a friend or send her a message." Sam clicked the friend request. A few hours later Janice, I mean Ms. Sawyer, accepted Sam's request. Sam went straight to her page. He scrolled through her friends and then went to her photos. He saw pictures of her with friends and family, at the beach (in a bikini), and "jackpot" at a party drinking, dancing and wearing almost next to nothing. "This is good stuff" Sam thought. Sam chose the pictures he liked and then right mouse clicked and saved them to his desktop. He then posted them on his Facebook page.
When this got out Ms. Sawyer found herself sitting in front of her principal trying to explain the situation. "Well, Sam sent me an invite to be his friend on Facebook and I forgot all about those pictures..." This is where the Balladeer in the Dukes of Hazzard would come in... "Well folks, I think we all would agree, this wouldn't be a predicament that any of us would want to be in."While most educators behave appropriately online, there are a few who don't. And as the saying goes, one bad apple spoils the whole bunch. It only takes one teacher appearing on national television not using common sense online to taint the perception of educators across the nation. It is because of this that school districts across the US are scrambling to create policies that limit or ban conversations between educators and students via texting and social media platforms. Today school districts are trying to balance not only cyberbullying, but also freedom of speech and rights of privacy. The latter two don't just apply to students but to educators as well. Research is revealing that educators are being fired because of what they're posting and doing online.

In order to protect themselves, many school districts require teachers to sign some form of acceptable use policy regarding electronic communication use. Most school systems warn teachers to use caution when communicating with students online and to be wary of what they post. Teachers who behave inappropriately or have online pictures of themselves drinking, partying, etc. could face termination.

So, how does all of this affect you? Where do you draw the line? Should your child's teacher be his/her "virtual friend"? The answer may not be straight forward because it all depends on who you ask.

Proponents of educators using social media platforms to communicate with students argue that technology is a great teaching tool. They feel that social media is a positive way to connect to students in the world they live in. Students are online so much that closing a door to reach out to them is an opportunity missed. Plus, they feel that restricting their access to communicate online infringes on their constitutional rights.

There are some educators who don't believe teachers should interact with students on social platforms. First, there are some real ethical concerns. There have been documented stories of teachers who have ended up in sexual relations with students and these relationships began online. Teachers also need to be careful of what they post because some teachers have been terminated because of their online behavior. Professionally, there needs to be clear boundaries established between private and professional lives. As in the example of Ms. Sawyer, imagine being Sam and how those pictures changed or tarnished his image of his English teacher. Sam's once favorite and respected teacher had lost her credibility and rather than seeing her as his instructor he kept thinking about all of those pictures he stumbled across. Bottom line - teachers are educators and role models and shouldn't be "friends" with their students.
Teachers not only teach content but they also instill values to help their students become outstanding and productive citizens. Educators teach youth by their own examples. Home and personal life don't need to spill over into the classroom. So teachers need to establish boundaries and keep their private lives, private. Aside from family, teachers spend the second largest amount of time with teens. They need to realize that they are role models both inside and outside of the classroom. Educators play a pivotal role in shaping the youth of today. Their job is invaluable to our society and should be one of the most respected positions in our nation.
The article was written by Raychelle Cassada Lohmann on Psychology Today and it can be found here.