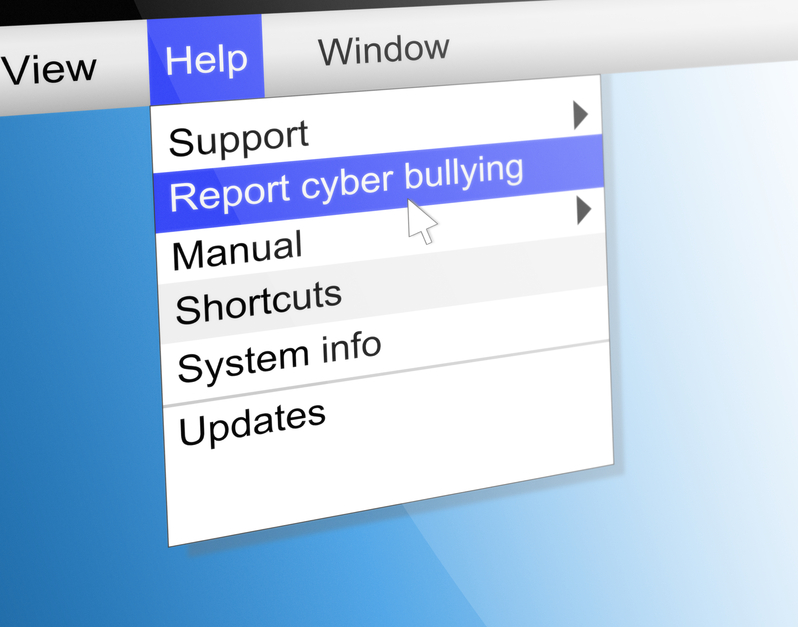 The following article was originally posted on the Huffington Post by Dr. G.
Is bullying getting worse? Studies show that more kids and parents are reporting bullying, but even more concerning is higher rates of kids surveyed anonymously say they don't report bullying. The most concerning trend is that kids involved in bullying are more likely than ever to commit suicide. Kids are, as a group, probably no meaner now than in generations past. So what is the problem?
Access.
More kids and teens have at their disposal the perfect bullying tool than ever before. Huge reach, 24/7 availability and (seemingly) no consequences -- that describes online life. As teens explain in a video from Common Sense Media, it's easy to bully from behind a keyboard, too easy. Standing up for someone who is being bullied is much harder than clicking on a different window and ignoring what you saw. Liking or retweeting is so simple that kids genuinely feel as if they didn't "do anything!"
WQED- TV tackles this topic head on in episode six of iQ:smartparent "Like, Follow, Share."
Who better to ask about this than experts in the field? Kelly Kochamba joined us from the FBI, along with Rick Wallace from Tiversa and Caroline Knorr, of Common Sense Media. These three experts and Angela Santomero discussed, along with teens and parents in the audience, what happens in the lives of young people that makes bullying easier, and what makes it stop.
Before, during and after the taping, teens were talking to adults and each other about what really happens online. These are the facts the teens in our audience wanted adults to know about why bullying happens online, and why kids need to be educated in order to stop it:
"Twitter is great, because you can tell people where you are or what's up. But you can also 'subtweet' which is talking about someone without naming them. You know who you mean, and so do they, and so does everyone else. It can be really hurtful."
"Every app can be used to hurt somebody."
"We're not going to stop using social media, so kids need to learn how to use it responsibly."
"Question sites are really popular, like ask.fm. But they're anonymous so it's even easier to ask people 'Why don't you just kill yourself?' or something."
"Posting something mean about someone is actually nastier than hurting someone on the playground -- because the playground is only in front of the kids who see or hear about it. Online it spreads faster and further."
"Social media makes it too easy to forget there is someone real on the other end."
So what can parents do? What actually works? Teens and experts told us that parents and teachers can have a huge impact.
1. Talk about it. Kids often let this go, or ignore it. Make this a common topic around your kitchen table. Label bullying and talk about the dangers. Use honorable online behavior as a requirement for your kids to continue to have electronics to use.
2. Follow what your kids are doing online. You don't have to be an IT expert to be involved. Get your teen to teach you about twitter or ask.fm or any other apps on her phone. Of course your child wants his passwords to be private -- but remember that privacy from your parents is earned, not guaranteed.
3. Get peers involved.
a. Take screenshots of the nastiness. This makes it much harder for kids (and other parents) to deny what's happening.
b. Hold kids accountable for their behavior.
c. Ask the victim's friends to stand up online and call out the bad behavior -- this is often the most successful method of stopping what is going on, and empowers the victim.
4. Take it to school or the police. There are ways to take action. Even if your child asks you not to, this can actually become a life-or-death matter. If you're worried, don't wait.
There are so many useful conversations and tips in this episode, I hope you'll check it out for yourself, and the iQ: smartparent community to see all the ways we can empower our kids!