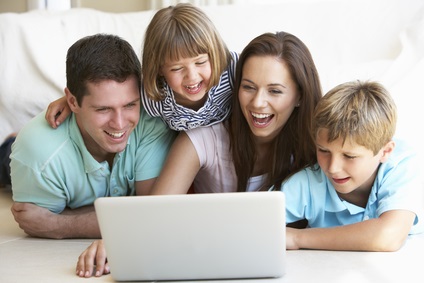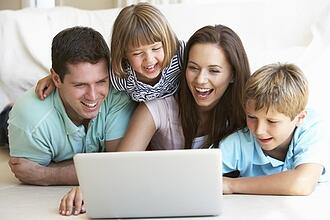 Digital parenting continues to become more complicated all the time as technology become integrated into everyone's lives. Despite some parents finding it a challenge, are they really using technology as a babysitter for their kids? Live Science recently analyzed this idea and found that not all parents are relying on smartphones and the Internet to keep their kids occupied. In some cases, parents use that technology as a way toward reward or punishment for their kids.That Live Science piece also brought up an important point: Digital parenting has become more challenging due to a lack of social rules when it comes to using the technology. Is it possible that a universal set of rules can be set in households so kids use digital technology in responsible ways?
In many cases, kids go on social media on their own while parents are at work and do things under their own accord. If a set of social rules are set early, it's possible those habits could be readjusted.
Creating Rules for Social Media Interaction
While it might be impossible to prevent kids from accessing things without the parents' knowledge, setting early rules for using social media could be beneficial down the road. Having a child only use social media at times when the parent is home can help make the activity more of a family affair rather than isolated activity. Encouraging the child to share what they do on social media also gives the idea that they don't have to be secretive about everything they do.
Even so, all kids should be allowed to have some private time on social media. Respecting some privacy and trust helps set a balance while not letting them be in complete control of doing anything they want.
Creating Rules for Use of a Smartphone
Use of a smartphone can potentially be constant in a child where use of the Internet is always easily accessible. Allowing a child to take a smartphone to school might be necessary in today's time, but can you set a standard set of rules for its use during the day? Starting early and allowing the child to only use the smartphone for emergency calls or limited online time can help set a more responsible pattern. Along with that should be frank discussions about the dangers of texting and how it can become a cyberbullying tactic or turning prurient with the sexting fad.
Kids placing these things in the proper context helps them process everything so they may not become a temptation. Setting the idea early that they're a reality helps turn those issues into stigmas rather than something the kids are attracted to.
Regardless of any set rules, the reality is that things can still happen when allowing kids their private time. Outside factors can tempt kids into breaking rules, and you'll need something to monitor when those incidents happen to occur.