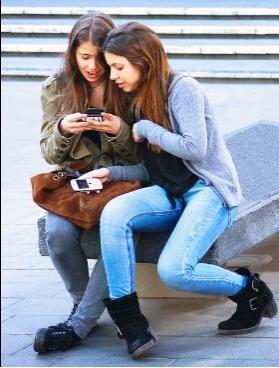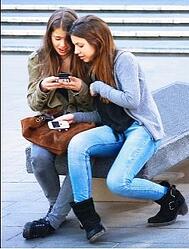 If the talk about cell phones hasn't come up, it will. There comes a point where you can't say no anymore. Making that determination depends on whether you feel your child is ready to handle this important step and maturity has a ton to do with it. Here are some questions to help you out.
What reason do you have to buy your child a cell phone? Great reasons include sports practice, living in a two family household, dropping landline for cell phones, emergency purposes and your child being old enough to stay at home until you come back from work. If the reason is just as important as those listed a cell phone may be in the cards. Giving your child a cell phone for no reason is not an option.
What kind of plan does your child need? Standard phones offer the basics: a calling plan and picture/video/text messaging packages. Popular phones like smartphones, iPhones and androids offer those basic features with an internet connection, app downloads and touchscreen options. Determine if your child needs those extra features or if they deserve basic standard phone features.
Was the responsibility and cost of a cell phone understood? Tell them what this phone is for and make sure to tell them that it's meant only for this purpose. Money doesn't grow on trees, so it's vital that children know that a cell phone is expensive. If something happened to the phone let them know who will have to fix it or buy a new one.
Were the rules of the pone understood? Since cell phones cost money and it is coming from you, parents have the right to make rules. Make sure you stress the rules your child has to follow and the punishment for disobeying. For an example of a great iPhone contract, see this blog post.
Did you stress safety issues? When a phone number is assigned to someone anyone can dial the number. It doesn't have to be friends or family. There are strangers that call or text children. Parents must inform children of the possibility that someone you don't know can call them. Inform them that they can hang up, block or not answer the call. This also applies to social media as photos, video and text can be sent to emails and social network accounts. Inform them about what to send and what not to send to the internet.
Is my child ready for their first phone? That depends on how ready you feel. If you know your child well enough to answer yes to all these questions without hesitation then it is time. Now you have to determine the kind of phone to get, but that's a different subject matter.