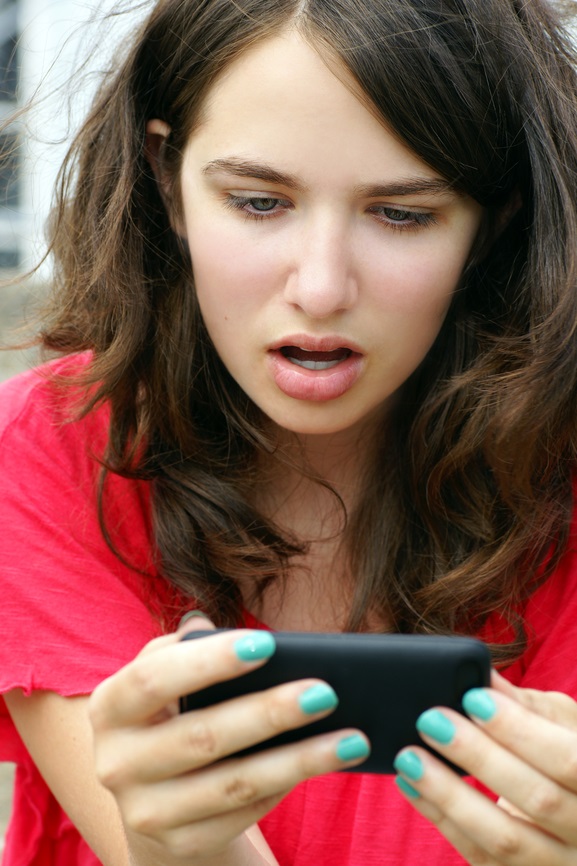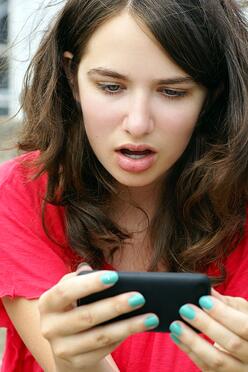 Check out this article by the University of Massachussettes Lowell about a recent study involving sexting and recommendations to avoid risky digital behavior.
Research by Assoc. Prof Andrew Harris and Assoc. Prof. Judith Davidson provides concrete data and recommendations related to the use of technology in young adult romantic relationships. Dubbed "sexting" by media outlets, the term involves sharing suggestive photos or messages, mostly by phone. Their paper, "Building a Prevention Framework to Address Teen 'Sexting' Behaviors," details results from their research and provides insights from teens, the group least often consulted about youth behavior and motivations.
"There have been other studies about 'sexting' and related behaviors, but they didn't try to understand what the kids are feeling and how their values influence their actions," says Harris, who is also the associate dean of Research and Graduate Programs for the College of Fine Arts, Humanities and Social Sciences. "Much of the conversation has been based on limited data and knee-jerk reactions. We found that it is difficult to define 'sexting' behaviors and motivations in social context."
Their report gathers data from a mixed-method, 18-month study in which youths, parents and educators in Massachusetts, Ohio and South Carolina discussed their perceptions of teen sexting. The research was funded by the Office of Juvenile Justice and Delinquency Prevention in the U.S. Department of Justice.
The teens interviewed said that they, like most youths, value their friends' judgments highly, to the point that peer pressure can encourage questionable behavior. Harris says digital courtship can go smoothly as teens explore intimate relationships. When these interactions get uncomfortable or dangerous, teens avoided going to their parents, whom they view as digitally inept.
"People think youths' use of technology to communicate is a social problem, but that is a lack of understanding of kids' social world. Digital communication complements social interactions for teens, but it's not a substitute," says Harris. "This digital courtship isn't inherently bad, it's normative adolescent behavior. Unfortunately it sometimes happens without grounding in respect and a lack of education about relationships and boundaries."
Recommendations for Helping Teens and Authorities
Harris and Davidson – along with their co-investigators from Johns Hopkins University, Miami University, Ohio and the University of Hartford – presented their findings to groups of teens, parents, administrators and legal professionals working with youths. After discussion among themselves, each group shared their thoughts and recommendations to help teens avoid or negotiate trouble under the sexting label.
"We found that the issue isn't about phones or technology," says Harris. "Its root is social and emotional development, and it can be reduced by teaching respect and acceptable relationship boundaries very early on in kids' education."
While earlier education was the main recommendation to avoid such situations, schools and policymakers often get involved after teens have become involved in questionable activities.
Recommendations for educators include having transparent, realistic conversations with teens about intimate relationships using technology as a facilitator, providing peer-driven guidance and helping youths with underlying social and developmental needs. The Social Emotional Learning approach, which targets core competencies like self-awareness, self-management, social awareness, relationship skills and responsible decision-making shows promising results.
The biggest legal considerations in sexting cases are child pornography and age-related laws. Among other suggestions, the stakeholders said that youths in sexting cases should retain privacy in any way possible, the social context of behaviors should be considered by the legal system and policymakers should support health education in schools.
Read the full report and recommendations through the National Criminal Justice Resource Service.