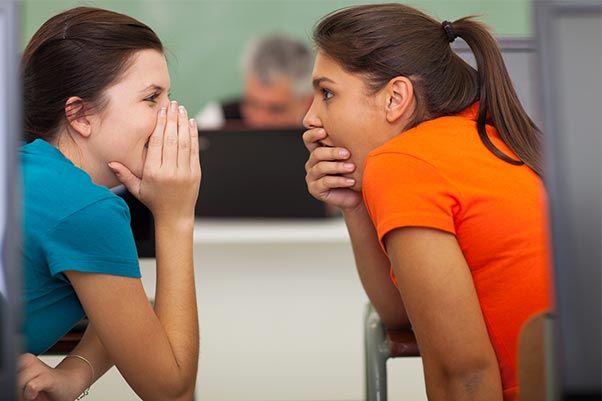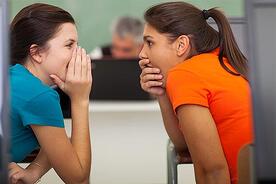 The anonymous app fad continues with the release of a new app called Truth. The ThirdParent Blog recently released an article discussing the new app and how it may be used mostly for cyberbullying and sexting. All parents need to know about the potential dark side of this new app in order to shield tweens and teens from digital dangers. Here is an excerpt from the article:
"Well, parents, a new app called Truth launched this month and it has a shot at being the worst cyberbullying platform out there. Yik Yak and Ask.fm may pale in comparison to how few socially redeeming qualities Truth ends up having if it takes off with teens.
The concept behind Truth is an interesting one. After downloading Truth, users can anonymously message anyone who is already in their phone's contact list. If the recipient has also downloaded the app, the recipient can view the message but has no indication whatsoever who the sender is. If the recipient is not yet a Truth user, he receives a text message showing part of the message and prompting him to download the app to see the full message. Again, the recipient will have no indication of who sent the message.
The problem with the app is that is almost exclusively useful for two things – cyberbullying someone or stalking/creeping a person you have a crush on.
Canadian technology website BetaKit wrote a story about Truth earlier this month, and in it cofounder Ali Saheli, when asked about the cyberbullying potential, is quoted as saying:
'in two to three weeks of the app being live it has been used mainly for flirting between high school and university-aged people. It has also been used for minor, 'fun' pranking between friends. Less than five percent of all content has been negative.' "
The Truth app has potential to become one of the worst apps that perpetuate cyberbullying and sexting. Recipients of Truth app messages may become riddled with anxiety about messages. Anonymous apps generally don't encourage positive online behaviors from any demographic. Many people use online anonymity to reflect the worst versions of themselves, as there are no tangible consequences for their words.
Be aware of your child's digital activities to ensure that they are not involved in cyberbullying in any way and are not being threatened or harassed. Use uKnowKids as a digital parenting tool to protect your kids from cyberbullies and other online dangers.
Access the full ThirdParent article here.