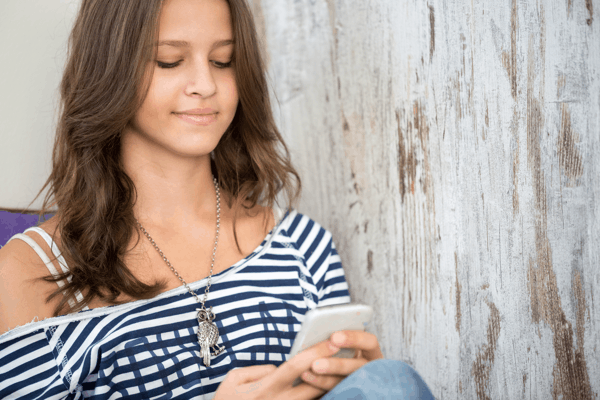 The threats of identity theft, iCloud hacking, stalking and harassment are very real in the digital age. Thus, safeguarding your children from the perils posed by new technology has become part and parcel of modern day parenting.
The troubling aspect of this necessity is that the technologies are constantly evolving, making it imperative to stay up-to-date and knowledgeable on digital defense. Luckily, Apple is consistently making iPhone monitoring for parents much more accessible and easier to accomplish.
Enabling Restrictions
This is your first and most important level of defense in iPhone monitoring. It requires creating a password that you must keep secret from the teen. While this restrictions menu allows you to block in-app purchases from third party apps, it mainly controls the software already included in the iPhone.
In the Settings App on the iPhone you must tap on the General tab then on the Restrictions tab.
Tap on Enable Restrictions and you will be prompted to create a password. It should be different than any other password used on the phone including the

lockscreen

and Apple ID passwords.
Under the Allow section you are now free to turn on or off most of the iPhone's proprietary software like

Facetime

, the iTunes Store and the ability to purchase, install or delete apps.
Under the Privacy section in the Restrictions menu you are able to prevent your teen from making any changes to your iPhone monitoring settings.
Apple IDs
It is now easier than ever to set up and monitor Apple IDs for the whole family. In addition, the advent of Family Sharing allows each member to download any purchases the others have made.
In the Settings App you must scroll down to and tap the iCloud tab then tap on the Set Up Family Sharing tab.
Tap on the Create an Apple ID for a Child menu then tap Next.

You will be prompted to enter your credit card information. Credit cards are a requisite of Apple IDs for minors. If you are currently using a debit card for your Apple ID or iTunes account you must change it.

Next you must confirm the child's age.

Enter the teen's full name and email address. This email address will be used by the teen to log into the iTunes Store. You will be prompted to verify this address then create a password to be used by your teen. This password should be easy to remember for them, but just in case you must also enter 3 password recovery questions.

The next option allows you to turn on Ask To Buy, a feature that allows you to first approve any purchase your teen makes on their iPhone before it is processed.
The following menu affords you the option to track the location of your teen's phone via your own iPhone.
Once you are done tailoring your teen's Apple ID settings you'll be brought to the Family Members screen where you can track all of the shared accounts and alter settings.
Securing the iCloud
The iCloud function has become exceedingly popular because it allows you to save anything from pictures and emails to contacts, documents and notes on Apple's online server, which frees up space on the iPhone for apps and media. Unfortunately this makes the data accessible to hackers.
In the Settings App you will find the iCloud menu.

Within you are able to select exactly what kind of data is backed up to the iCloud.

You are also able to turn iCloud backup off entirely.
Location Geo-tagging
Teens love this feature because it allows their friends to know where they are and meet up with them. However, it affords the same information to potential predators.
In the Settings App you will find the Privacy menu, and subsequently the Location Services menu.

You can opt to turn off Location Services all together, or select exactly which programs are allowed to read the iPhone's location.
Social Network Privacy Settings
The myriad social networks that prevail the internet are considerably more difficult to keep secure for your children than iPhones. Each has proprietary menus and settings that can be daunting to navigate, but follow a similar trend of enabling a parent to disable a few potentially dangerous features.
This list is useful, but no substitute for the old fashioned face to face talk with your teen about what they should and should not be doing on their phones and internet. The next hack, or potentially dangerous feature is right around the corner, and while iPhone monitoring goes a long way, teaching your teen the importance of privacy settings is a more long-term solution.