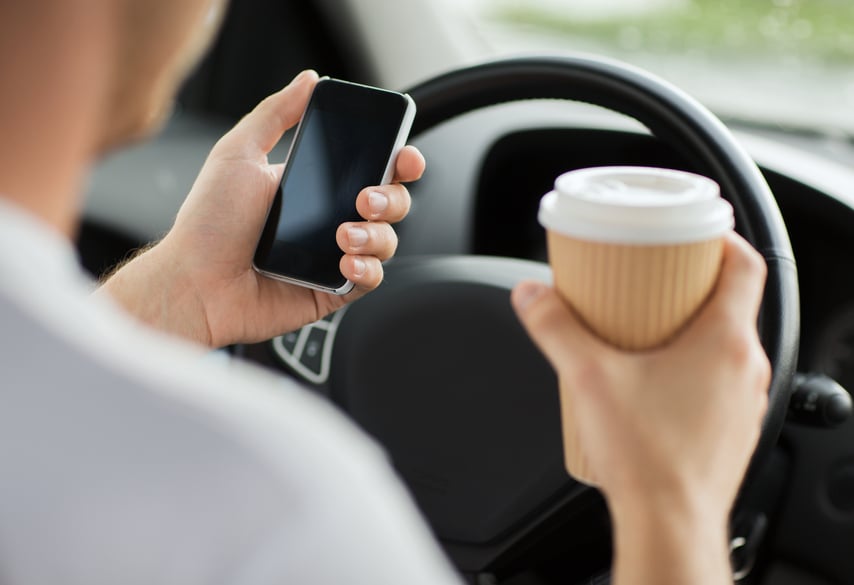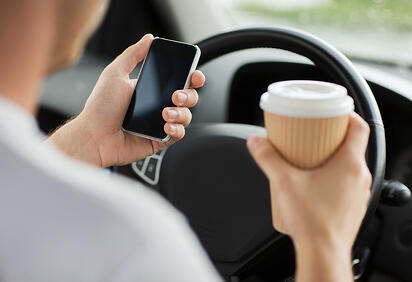 We already know that distracted driving is dangerous and, as demonstrated in this case, can be deadly. See what lawmakers are attempting to pass in Congress this month in efforts to crack down on distracted driving. This article was originally posted on the Washington Post by Jenna Johnson.
Five-year-old Jake Owen played a video game in the back seat of the car as his family sat in Baltimore traffic. He excitedly announced, "Mom, I have 42 lives!" Then an SUV slammed into the sedan.
Devin X. McKeiver, 23, was using a cellphone when he rear-ended the car. He didn't hit the brakes. The impact killed Jake.
Had McKeiver been drunk, he could have faced jail time. Instead, with his lawyer arguing at trial that McKeiver was doing something that everyone does, he was fined $1,000.
Now Jake's family and others are asking Maryland lawmakers to increase penalties for drivers who cause crashes while talking or texting on a handheld phone. The bill, known in Annapolis as "Jake's Law," also would require "distracted drivers" involved in serious crashes to give police basic information about their cellphones, so detectives can more quickly check what they were doing at the moment of impact.
Privacy advocates say that sort of forced hand-over of phone information is unnecessary, and makes it easier for police to access and follow the digital trail that most Americans now have. But proponents say the phone-data portion of the bill is merely the 21st-century equivalent of requiring a blood test for drivers suspected of being intoxicated.
"This is the new drunk driving," said Jake's mother, Susan Yum. "We really need to change how society thinks about this issue. Anything that takes your eyes off the road, even for two seconds, is too long. It can take a life."
There are now more cellphones and mobile devices than people in the United States, and experts say the proliferation of smartphones, in particular, is causing a spike in crashesand other safety problems.
The National Highway Traffic Safety Administration estimates that during daylight hours, about 660,000 drivers are holding a phone at any moment. The Maryland Highway Safety Office estimates that more than one-fifth of crashes between 2008 and 2012 involved at least one distracted driver. Such crashes were most prevalent in urban areas, including Baltimore and Prince George's County.
Maryland already bans using a handheld phone while driving in nearly all cases — including talking, texting, e-mailing and updating social media sites. Violators can be ticketed, usually about $80 for a first offense. Those who cause a crash that kills someone can be charged with "criminally negligent manslaughter by vehicle" under a relatively new law, but prosecutors said at recent hearings that such cases are difficult to win.
Jake's Law would penalize distracted drivers found guilty of causing a serious or fatal crash with up to three years in jail, a $5,000 fine and 12 points on their driver's license — enough for the license to be suspended. Few other states have adopted such stiff penalties. An exception is Utah, which treats texting drivers involved in fatal crashes the same as drunk drivers. They can face up to 15 years in prison.
"Drivers need a clear message that if you cause a crash that kills someone because you are using your handheld cellphone, that there will be more serious consequences than just a traffic ticket and a small fine," Yum said.
The bill also would require suspected distracted drivers to give police their cellphone number, carrier and e-mail addresses. An earlier version of the legislation called for drivers to surrender their phones to police for inspection, but that section has been removed.
Although sharing cellphone data might seem innocuous, it can make it easier for law enforcement agencies to sift through a person's call records and personal information, said Toni Holness, a public policy associate for the ACLU of Maryland who provided written testimony at a hearing on Jake's Law.
Maryland authorities already can obtain cellphone information after a crash if they seek a subpoena or warrant, Holness said, and privacy advocates are leery of bills that would expand that power.
"Being in a car accident doesn't give law enforcement carte blanche to investigate your whole life," Holness said. "And your whole life is on your phone."
But Yum and others say they don't see how handing over this information is any more invasive than Maryland's drunken driving laws. If a police officer responds to a serious collision — such as one where someone has died or is suffering from life-threatening injuries — and has "reasonable grounds" to think the driver was under the influence of alcohol, that driver is required to take a breath test or give a blood sample.
"If we can compel someone to give blood . . . then we should be able to do this," said Del. Luke H. Clippinger (D-Baltimore), a neighbor of Yum's who is an assistant state's attorney in Anne Arundel County and who sponsored the legislation. "We're not looking at what the e-mail or text messages said, or listening to phone calls."
In addition to Clippinger, Yum and her family have received help promoting the bill from Steve Kearney, a former longtime adviser to Gov. Martin O'Malley (D) who was Jake's uncle (his wife is the sister of Jake's father, James "Spike" Owen).
Kearney, who runs a public affairs firm in Baltimore, has followed dozens of pieces of legislation over his career. But he said the loss his family has suffered makes this process different.
"I have no patience at all," he said, "and usually I'm a very patient person."
The bill is awaiting action by the House Judiciary Committee and the Senate Judicial Proceedings Committee, which held hearings on it late last month.
Most lawmakers in attendance seemed sympathetic, but some questioned the need for a law that addresses cellphones but not other causes of distracted driving. Del. Michael D. Smigiel Sr. (R-Cecil) wondered whether the bill should include a laundry list of all the distractions that drivers face, including, theoretically, eating a crab while behind the wheel.
Clippinger said a vote hasn't been scheduled in the House committee, but proponents are hopeful that one will be. Senate Judicial Proceedings Committee Chairman Brian E. Frosh(D-Montgomery) would not comment on the bill but said, "Texting is a problem, and we need to address it. People are very cavalier about it."
In Yum's testimony before the legislative committees, she told the story of her son's December 2011 death, emphasizing that McKeiver was so distracted that he traveled the distance of five football fields without noticing the traffic stopped ahead of him.
McKeiver's defense attorney, David Irwin, said McKeiver was distracted but that the crash — and Jake's death — was an accident. He said that the widespread trend of people using their phones while driving needs to stop, but he is "not sure if there is much deterrent in one person going to jail."
"Devin is still totally devastated," Irwin said. "He was found not guilty in court, but he was found guilty in life."
McKeiver was going 62 mph at the time of the crash. Jake's father's shoulder was shattered and his older sister, now 11, broke her femur and used a wheelchair for more than three months.
There's an urgency to this," Yum said. "If something isn't done sooner rather than later, how many more people are going to die? And how many more people are going to be injured?"
For the full article, visit here.
Download our distracted driving infographic to learn more.