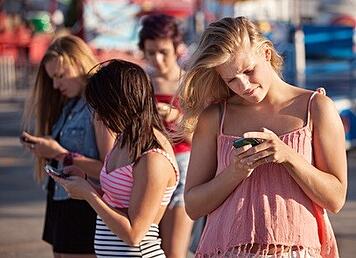 As parents, we have a lot of concerns with regards to keeping our children safe and healthy. There is still some controversy surrounding the location monitoring of children. The world isn't the safe place we all wish it was, and it is your job to ensure you do what you can in order to protect your child. Location monitoring isn't about spying on them and not trusting them; it's about much more. It's about making sure small bad choices don't lead to serious consequences and having the opportunity to curve wrong behavior before it goes too far. Location monitoring is also about giving you your peace of mind, knowing your child is where they are supposed to be. Also, if something should happen, you will have a head start on knowing the last location of your child. There are too many good reasons for following through with the monitoring of your child.
At what age should you start thinking about location monitoring for your child?
When it comes to your child, you are the best judge when it comes to what age you should begin location monitoring them. There are many things you should take into consideration. One thing you should think about is if they have their own cell phone, then you may add the monitoring on it, regardless of their age; better to be safe than sorry. Most parents begin location monitoring their children when they become about 12 or 13. This is the age where kids start spending more time away from home and hanging out with friends from school, outside of school. When your child is away from you it feels good to know you are still connected.
It is simple and affordable to monitor your child's location, and this should make it very easy for you to do so. You would be surprised at the amount of children whose parents are monitoring their locations as well. In fact, the chances are good that many of your own child's friends are already being monitored by their own parents.
How does mobile location monitoring work?
Mobile monitoring of your child is very simple and quite detailed. It can be done right through your child's mobile device. When you monitor your child from their mobile device you can see where they are and where they go. You can view this information on a map and even get pictures of their location. When you use this method in order to track your child's location, you won't need to worry about having them constantly check in with you. One of the things about depending on your child calling in is if they miss that check in phone call, you get nervous and really have no idea where they are. When you are monitoring them through their mobile device you can look and see where they are at any time, not just for check-ins.
Is location monitoring invasion of privacy?
Monitoring your child's location is not an invasion of privacy. As their parent, you have a responsibility to keep them as safe as possible and to monitor and keep track of them. The way you choose to do this is up to you and if you feel monitoring them through the use of their mobile device or smart phone is the best way to go, then this is what you should do. If your child is doing what they are supposed to be doing and going where they are supposed to, then the fact that they are being monitored shouldn't interfere with their plans in any way.
If you worry about your child when they leave the house, location monitoring can give you that extra sense of security. You can get started right away and the process is easy. Once you have the ability to check in on your child you will breathe a bit easier when they leave the house. Your child may even find they like the fact that you can monitor their location because it may mean a little more freedom for them.