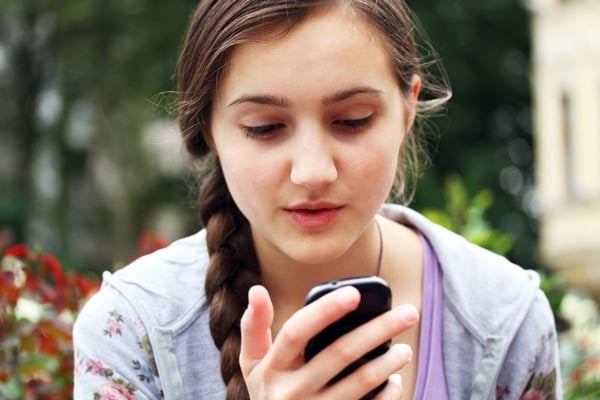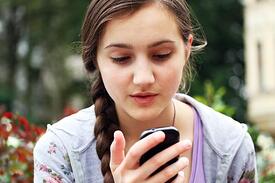 Technology promises convenience and improved quality of life, but for parents of teenagers technology can also bring a relatively new set of dangers with a mere click of a button. One of the most recent dangers to appear is a social app designed for iPhones and Androids, Tinder.

Launched in the fall of 2012 on a California college campus, Tinder uses Facebook profiles to match potential daters based upon geographic location, common interests, and mutual friends. Users can anonymously choose to like or to pass a match.
If 2 potentially matched users like each other, Tinder opens a chat for them. While this social discovery application was initially used almost exclusively by college-aged individuals for dating, the demographics of Tinder users have undergone some disturbing changes recently.

Most other dating sites, such as Grindr, OkCupid, and Match.com, are restricted to users who are 18 and older, but Tinder essentially has no age restrictions. In fact, only a few months ago co-founder Justin Mateen disclosed that 7 percent of the app's users are now between 13 and 17 years old, shockingly the third largest group currently using Tinder are teens.

Proponents of Tinder promote the app as a social discovery opportunity, a way to meet people who are close in age, share interests, and close in geography. As a safety measure, teens and adults are not allowed to interact on the app, and unlike other dating sites, both parties must approve of the match before communication is initiated.

Opponents counter that users are simply looking to hookup, and teens on Tinder are getting the wrong messages about dating and long-term relationships. As for the restrictions on interactions between teenagers and adults, they depend on Facebook authentication, and a false Facebook profile takes less than 2 minutes to create.
Location-tracking apps and location-sharing social media features can lead to a scope of potential risks. Some warn that these kinds of apps are a pedophile's dream since the whole point is to pinpoint someone within a 1-mile radius with the express purpose of meeting in person. In addition to providing locations to possible online predators, it is simply dangerous to give out one's location to virtual strangers, even if they are not necessarily predators. One can't know the intentions of every person who they meet through Tinder. By making a split-second decision accepting an invitation from someone through the app, tweens and teens are allowing a stranger to know very personal information about their lives.
So what can parents do to protect their children? First, honestly discuss the potential dangers of having an online presence with kids and second set clear limitations to online and app usage. Finally, monitor children's online activity and phone usage closely. Parents may ultimately decide to prohibit teens and tweens from using the app.
If you decide to allow teens on Tinder, be clear about teaching them how to form long-term relationships and friendships. Discuss the potential physical and emotional dangers of hookups, as well as the benefits of healthy relationships that can form between teens on Tinder.