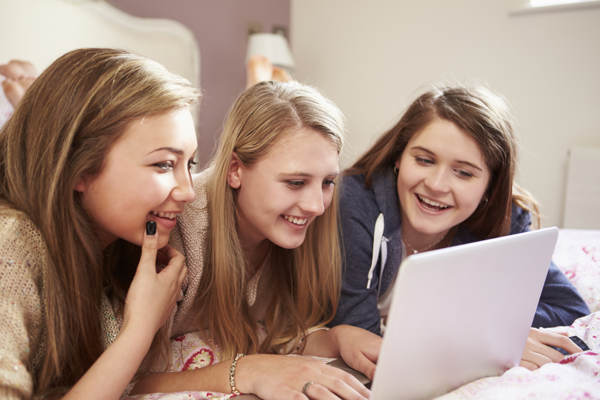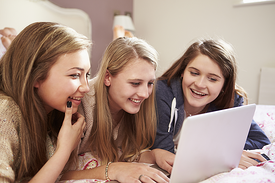 Are you the parent of a teenager? If so, chances are that you know the struggle of trying to keep them safe while also letting them live their life. That is what so many parents have to worry about these days. It is even harder when it comes to broaching Internet security and knowing how to approach disciplining them in the age of information.
Here are some easy digital parenting mantras that will make your job a little easier:
1. You Are The Parent
The bottom line when it comes to keeping children safe online is to remember that you are the parent and are in control. You get to set the rules for your children, and they are to obey those rules. You can make sure that the rules are fair to them while at the same time maintaining their safety. There is nothing wrong with that. In fact, that is what you are supposed to be doing as the parent.
2. The Internet is a Privilege, Not a Right
In the same vein, kids and teens might need to periodically be reminded that their Internet use is a privilege granted to them, not a right. From their persepctive, widespread Internet access has been available to them for as long as they can remember. For this reason, it can be easy for teens, tweens and even young kids to feel entitled to have continuous Internet access from their phones or other digital devices.
Remind your kids that the Internet is not something that is so readily available to many other kids in other countries around the world. Let them know that the Internet is an expense and is a service available to them because you pay for it and allow them to use it. Just as parents permit kids to watch television, go out with friends and learn to drive, parents are also in charge of permitting kids to use the Internet.
3. Social Media Use Comes with a Territory
Most teenagers are going to want to socialize with their classmates. This is a perfectly normal part of growing up. They want to stay in tune with the latest information about what is going on with different people and may even be interested in hearing the latest gossip or speaking with a particular romantic interest.
The danger comes in allowing children to speak with those who they do not know or giving them too much freedom too quickly. This can lead to dangerous situations like encounters with child predators, cyberbullying, sexting or oversharing. No matter how smart your child is, anyone on social media can easily find themselves in a bind. It's important for parents to come up with a plan on how to prevent these digital dangers, whether they decide to monitor these interactions or prohibit social network use until kids are a certain age.
Do you have any digital parenting mantras you swear by? Share them with us in the comment section below!