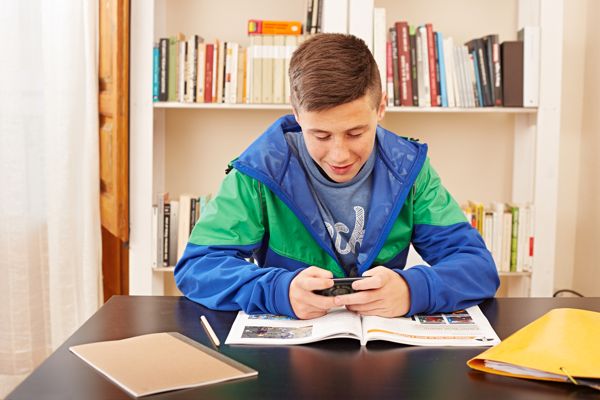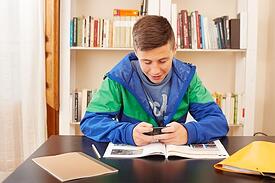 Oversharing online - the act of posting sensitive personal information - is one of the leading dangers affecting teenagers. In fact, independent studies have suggested that most teenagers are oversharing online. How bad is it for your teenager?
The Facts
As noted in the McAfee Teens and Screens study, 52% of teens have gotten into a fight because of things they either shared themselves or saw someone else share. And if you don't think your teens are seeing things, think again - 87% of teens have at least witnessed some form of cyberbullying. Here are some other facts to consider:
39% of teens have never changed their privacy settings on social media - whose baseline usually involves sharing the information as widely as possible.

4% of respondents who mentioned getting into a fight admitted that it became physical later on

51% do not regret the things they have posted online - which is another way of saying that 49%, almost half of all teens, do regret oversharing online

A disturbingly high 14% of teens have publicly posted their complete home address for anyone to see
These are only some of the many facts that Mcafee's study uncovered. We highly encourage reading both that article and this supplemental page to learn more about what's going on in your child's online life.
What Are Your Teens Sharing?
If your teens are posting any information online, then they're probably telling others more than they expect. Here are the things they're most likely to be oversharing online:
Home Address: As mentioned above, fourteen out of every hundred teens sharing online have posted their home address in a public place. To put this into perspective, the average class size of 25 students means that three or four students in any given classroom have posted their address where every other student in that class could find it.

Phone Number: Social media is popular, but it's hardly the only way teens communicate with each other - and you're probably already seen how long a teenager can spend on the phone. Thirty percent of teens, or seven to eight per-classroom, have posted their phone number up in public.

Emotional State: Many forms of social media have ways for people to update their status - including items like their emotional state and whether or not they're in a relationship. If your child just updated their relationship status to 'single' and their emotional state to 'depressed', then they've just told the entire world that they're emotionally vulnerable and ready to be taken advantage of.

Geographic Information: This is a newer form of information that teens are oversharing online. Commonly known as "Geotagging", teens use this information to share location-specific information with other people. If they find a nice restaurant, they might geotag it on their phones and tell their friends - and if they don't turn the function off, then their phone could send information about their location to anyone who knows how to search for it.
How Dangerous Is Sharing This Information?
In short: Extremely. Most teens (and parents) think about the intended recipients of information when it's shared over social media. This could mean a circle of friends, a church group, or everyone in the family - but unless teens are being very careful, then they're telling this information to many other people as well.
As we mentioned above, 39% of teens haven't bothered to adjust their privacy settings. This usually means that anyone watching their profile can see what they're doing and record that information for later use. Over time, other people can use this information to build a picture of your teen's behavior and even start to predict their movements. If your teen geotags a place that made them feel better when they're depressed, then a stalker knows where to look the next time their status update says they're unhappy. If your child posts their phone number, someone could use that to track them down and accost them.
Despite this, only one in four teens are worried about their privacy being compromised. They do not understand the long-term risks of the information they're sharing, and we cannot over-emphasize how big of a problem this is.
What Can You Do?
According to the Teens and Screens survey, 45% of all teens will change their behavior if they know you are watching. That's a major reason why so many of them flock to social media they don't think you're on - they want to get away from you.
Unfortunately, while 90% think you trust them, their behavior shows that they don't deserve that trust. uKnowKids can help you with our parental monitoring tool, which will let you see their social posts and know what kind of information they're sharing with the rest of the world. They may not like it, but they need your help to stay safe.
Related Article: Oversharing Online: Do Vacation Status Updates Put You at Risk With Burglars?