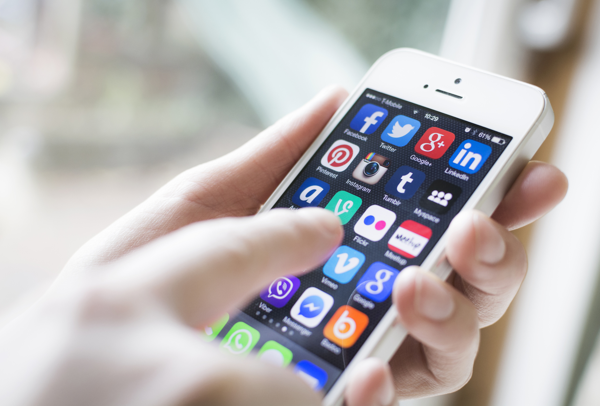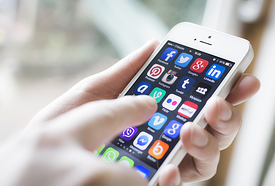 Nowadays, young people spend a good chunk of their free time staring into their screens. Whether it's a smartphone, a tablet or a laptop, the screen gets their nearly undivided attention. Most kids make use of apps on their multitude of screens for entertainment, learning and socialization purposes.
With digital trends going in and out of the door contantly, it's tough to keep of track of what your teens are up to. Let's take a look at some of the apps that are currently in or out of favor with middle school tweens and high school teens.
These Apps are "Out":
Facebook: Facebook has lost its luster with youngsters. Only 45 percent of teens use Facebook for social networking. About 72 percent used the social networking service in 2013. That's an alarming drop off. While kids haven't totally ditched Facebook Messenger, it is clear that the decline in use is prominent.

Pandora Music App: Pandora has fallen out of favor with teens. Last Spring, over one quarter of teens reported that they used Pandora. In the Fall of 2014, only 18 percent of teens used the music service. Teen use of Pandora in the car also decreased as well. Spotify has stolen some of Pandora's market share over the past year.
Trending Apps:
WhatsApp: This app allows users to send both individual texts and group texts on mobile devices. Over 300 million people were using WhatsApp by the end of 2013. Today, the app has 600 million users. It actually increased its user base by an amazing 50 million over a two month span. Although WhatsApp started out as a free service, it now costs 99 cents a year. Since the fee is so nominal, teens have really embraced this messaging service.

Instagram: Kids are flocking to Instagram. It's a free picture hosting service that lets its users upload as many pictures as they'd like. Friends can then browse each others' picture libraries and "like" the images that are especially appealing. Instagram's mobile app user base has grown by 25 percent between December of 2013 and May of 2014. In total, about 76 percent of teens use Instagram. It is also interesting to note that teens are more receptive to marketing campaigns on Instagram compared to those deployed on Facebook. It is clear that Facebook is out and Instagram is in with youngsters.
Here are a few educational apps that are trending as well:
EasyBib: Students who've been tasked with mammoth projects that require a wealth of research love the EasyBib app. It does all of the annoyingly boring bibliography work so the student can focus on the actual writing process. It creates Chicago, MLA and APA style citations by simply scanning bar codes. Or, students can type in the names of the books that they've used in their research and the app will create the bibliographies for them. It's a free app available on Android and iOS devices.

Wolfram Alpha: Math apps like Wolfram Alpha and MyScript Calculator apps have become quite popular. Wolfram Alpha is based off of the helpful website of the same name. It is capable of calculating all sorts of math problems and scientific formulas. High school students enrolled in physics and pre-calculus classes have fallen in love with this app. It costs $2.99 and is available on Android and iOS devices.

MyScript Calculator: Students have also taken to the MyScript Calculator app. It also calculates math problems and science formulas. The twist is that students can actually hand write the problems right onto the screen and the app will then solve them.
No matter how often app trends fluctuate, it is important for parents to always be well-informed about digital trends. Keep up with what's happening in your child's digital world with parental intelligence tool uKnowKids.