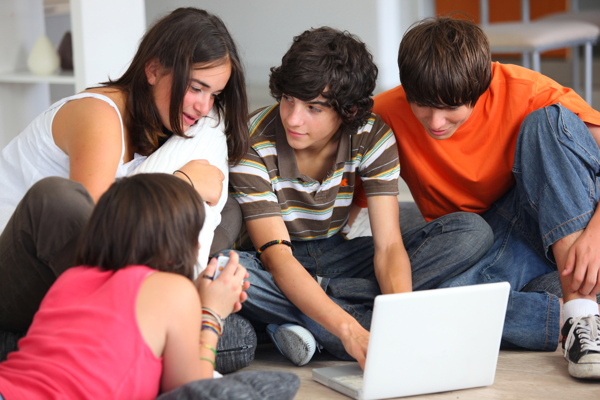 YouTube challenges, hashtags and other digital trends spread like wildfire among the group of children who are in that magic, impressionable age between grade school and high school. Most digital trends are harmless and quickly forgotten; some can be positive, and some are downright bad news.
As 2014 winds down, now is a great time for parents to reflect on the year's top digital trends. Here is a glimpse of some of the biggest online fads from the past year.
Social Media is Still King. But Which Networks?
Facebook has long lost its groove among those younger than thirty. A social media network where Grandma might leave a sweet message for everyone in school to see isn't where kids want to hang out. Newer networks like Instagram, Snapchat, Kik, and Vine have blossomed in teen popularity towards the middle and second half of 2014.
Other Apps
Puzzle game 2048 was a staple on every teen's phone this year. The game challenges players to slide numbers on a grid to create the number 2048. The puzzle game is the second most searched game of 2014
Messaging apps like WhatsApp, Yik Yak, Secret, Whisper and Kik soared in popularity. Yik Yak has been a standout in the wave of messaging apps. With Yik Yak, users can anonymously post public messages within 5, 10 and 15 mile ranges. Yik Yak is often used for locals to spread rumors or cyberbully without having to face backlash. The app is also notorious for containing sexually explicit content.
Oversharing
Surprisingly, kids are still posting personal information like their addresses online, which can place them in danger. In McAfee's Teens and Screens study, it was reported that 50% of teens posted their email address, 30% posted their phone numbers and 14% posted their home address. The study also found that a staggering 59% of teens engage with strangers online. Additionally, one out of 12 meet the online stranger in real life.
Oversharing in the form of location sharing blew up in 2014. Location sharing has likely skyrocketed in popularity this year due to becoming an added feature on many popular social networks, including Facebook Messenger and Instagram.
It appears that the fad of oversharing online is still alive and well among the tween and teenage groups. This lack of progress shows that parents should not overthink teaching kids the most basic Internet safety lessons.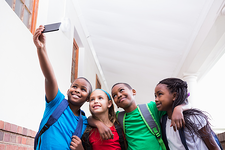 Hashtags Trends
Hashtags for days of the week including #TBT (Throw Back Thursday), #ManCrushMonday and #WomanCrushWednesday became wildly popular with teens and millennials in 2014. They were often used by celebrities, too.
Of course #selfie was, and remains, a huge hashtag trend from the past year. Although most #selfies posted on Twitter and Instagram are harmless, the trend has experienced its pitfalls in 2014. More than a handful of people have actually died after being distracted while taking a selfie. Additionally, popularity of the hashtag #drivingselfie has grown steadily and has currently been tagged 26,000 times on Instagram. View our Selfie Safety Infographic to learn more on the risks of the trend.
YouTube Challenges
Hot on the heels of the infamous Cinnamon Challenge and the even more infamous Fire Challenge comes the Peeps Challenge and the Chubby Bunny. For the Peeps Challenge, the "victim" must eat 24 peeps in five minutes. Similar to the Peep Challenge, the Chubby Bunny required as many marshmallows as possible be stuffed into the "challenger's" mouth as possible, while attempting to repeat the phrase "chubby bunny."
Out of all of the year's YouTube Challenges, the Ice Bucket Challenge was huge with a variety of age groups in 2014. When one was "challenged", they had to post a video of themselves getting a bucket of ice or freezing-cold water dumped on their head. If they failed to do this, they were obligated to donate money to help fight Lou Gehrig's disease. After finishing the challenge, participants would pass it on by nominating new people to complete it.
The ALS Association reported that they have earned over $115 million this year. The Ice Bucket Challenge is widely regarded as being one of the most positive and successful viral campaign of 2014.
Staying In-the-Know
This glimpse of 2014 is just the tip of the iceberg. It has surely been a year of learning for all digital parents. Some of the more insidious trends have shown how important it is for parents to try to stay on top of teen digital fads. No matter what, parents must become aware of the newest digital fads in order to weed out the ones that do more harm than good. Keep tabs on your child's social network accounts and texting activities with uKnowKids to be able to know, decipher and take action on what is happening in their digital world.
Since we couldn't include all of the year's trends, we encourage readers to share other noteworthy teen digital trends from 2014 with us in the comment section below! What were your teens obsessing over this year?