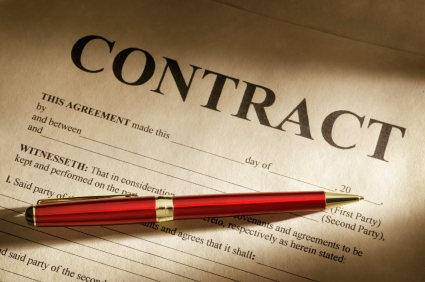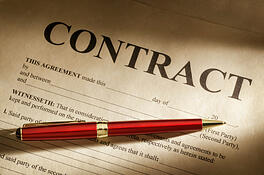 What are the conditions of giving your child a cell phone? Whatever is acceptable for your child, it's important to clearly communicate those rules in a parent/child cell phone contract.

As adults, we have to sign a "terms of use" agreement for pretty much everything we do. It lets us know what's expected of us and what happens if we break our word. Kids who receive a cell phone from their parents need exactly the same thing. They'll roll their eyes at the idea of having to sign a contract before they get their hands on a shiny new cell phone, but it prevents misunderstandings later on.
Whenever giving your child a phone, especially a smartphone with camera or wireless capabilities, work together to create a "terms of use" agreement that outlines how the phone is supposed to be used. Some things to consider:
How can the phone be used during school hours?

What is the nightly cut-off time for phone use?

Is the child allowed to have the phone in their room after bedtime?

What are the absolutely-no-texting times (driving, church, dinnertime, etc?)

What is acceptable to download and under what conditions?

What is acceptable to text/send?

Who is acceptable to text or call?

What is your policy on sharing, taking, and storing pictures on the phone?

When it is okay to give out your cell phone number?

Who pays the monthly bill? Who pays overage charges?

How do you handle cyberbullying or people who contact you inappropriately over the phone?

How many texts per day or per month are allowed?

Are kids allowed to set a password or alter other phone settings or parental controls?

How will you, the parent, monitor their cell phone use?
Also delineate the consequences of breaking the terms of your parent-child cell phone agreement. What happens if your child breaks or loses the phone? What if she goes over the usage limits and racks up extra charges? What if he engages in some other inappropriate behavior prohibited in the contract?
After signing the contract, follow up. Monitor. This is not about lack of trust of invasion of privacy (though believe me, your teens will invoke those very words when you check their phones). It's a way to verify that you can trust your teen, and that they're ready for more trust and privacy in the future.
Parental cell phone monitoring, no matter how you do it, is essential. It lets you know if sexual content is being sent or received, if there is bullying going on (whether your child is the victim or the perpetrator) or if there are suspicious people contacting your child. It gives you peace of mind knowing that your child is handling the privilege of cell phone ownership in a safe and responsible way.
-Article Contributed by Jenny Evans
Related Articles: Check out a personal account of one mother who gave her child an iPhone contract, along with a follow-up article written one year later detailing what her and her son learned following their contract!