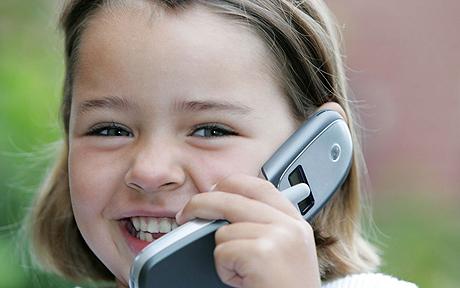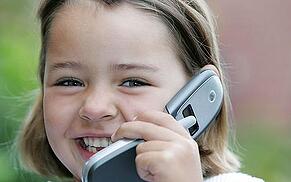 How old was your child when they got their first cell phone? 14? 12? 8? If your pre-teen is begging you for a phone of their own and telling you that "all their friends" have one – they're probably not lying. The average age of kids who receive their first cell phone is falling like a brick. So how much does kids safety come into play?

A Pew Internet Forum survey in 2009 asked parents of cell phone owners the question, "How old was your child when s/he got her/his first phone?" The average age was 11-12. Of kids who owned cell phones, 46% got them in the 11-12 year age bracket.
The average age is still falling, however. (One study in the U.K. Reports that the average age of first receipt of a cell phone in the country is 8 years of age!) Older teens report receiving their phones later. In fact, 0% of 17-year-olds polled got their first phone at ages 10, 11, or 12. But 12-year-olds reported receiving phones much earlier. In fact, 10% of them were less than 10 years old when they got their first mobile phone.
Statistics are good to know, but they're not necessarily a good reason to put a cell phone in your child's possession. Make your decision based on your child's unique needs and capabilities. Owning a cell phone is a big responsibility, and whether your child is 7 or 17, only you know best if they're really ready for it.
-Article Contributed by Jenny Evans