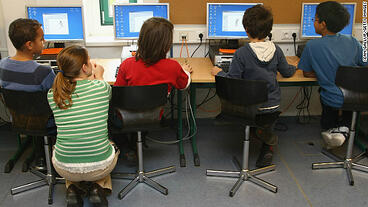 With the sprawling number of cyberbullying, sexting, and faculty/predator scandals of late the Arlington County School Board is Considering a Social Media Policy applying to teachers and staff. As reported by Whitney Wild of WJLA below:
"In the wake of scandals involving inappropriate student-teacher conduct, Arlington public schools are re-evaluating how teachers can use social media to interact with students.
School Board Chair Abby Raphael says the board doesn't have a social media policy. Until now, they've discouraged teachers from using it with students. But a proposed policy could change that.
"We want teachers and students to use social media to enhance teaching and learning and really help students with their work, but we also always want to protect students," Raphael says. "It essentially says teachers can use different social media to communicate with students a group. So, if you want to sue some sort of social media platform as part of your class, you can do that. But it has to be available to the whole group."
The board plans to look at a new social media policy June 19th. It would allow teachers to use social media, from Facebook to Google, in school-related activities.
The teachers would have to register the social media pages with supervisors.
But parents worry it could have unintended consequences.
"I'm against that, I have to say because I think Facebook should be regulated more and parents don't have as much control when teachers are interacting with students in that way," Fries says.
Raphael says the policy wouldn't require teachers to use social media, but ensures all teachers are using the medium appropriately if they chose to engage with students in that way.
"Striking the right balance is really what we're trying to do here," Raphael says.
You can read the full article here on WJLA: