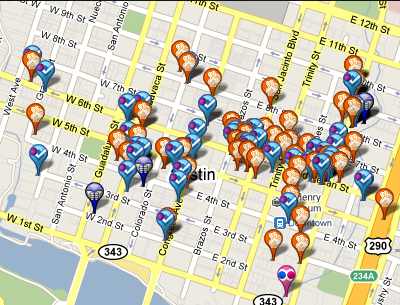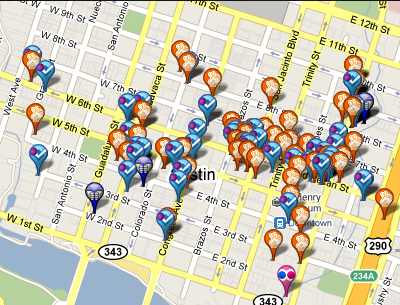 Many tweens and teens love FourSquare, a free application available for GPS-enabled smartphones.
Here are 4 vital things you need to know about FourSquare to keep your kids safe when they're using the location-based social networking app.
1. It's not just a game:
On FourSquare, your child earns points for "checking in" at certain locations and earns badges (checkins at 20 different pizza places, for example.) If she frequently checks in at the same place, she could become "mayor" of that location.
But even though it sort of feels like a game, FourSquare is actually a social network where people can see where your child is in real life.
2. FourSquare friend lists should be small.
Like, really small. As in, limited to only people your children actually know and completely trust. Whenever your child checks in at a location, all of his FourSquare friends will be able to see where he is.
A friends list on FourSquare is NOT like a friends list on Facebook. Casual acquaintances, teachers and coaches, or people your child met online may appear on your child's MySpace buddy list, but they certainly don't belong on a FourSquare friends list.
3. Don't Tweet or Facebook your checkins.
When your kids check in to a location, FourSquare offers to automatically share those checkins with Facebook and Twitter. Sounds cool, right?
The problem is that Twitter followers and Facebook "friends" are often acquaintances rather than real friends, and they may not be someone your child has even met in real life. Are you comfortable with all of them knowing where your child is?
4. Avoid custom geotagged locations.
FourSquare encourages users to check in at businesses and other public places – but it also lets them add custom geotagged locations. Would your teen add their house so they can check in frequently and become the mayor?
Thankfully, whenever your teen checks in to a custom geotagged location that they've designated as "home," a general map of the neighborhood appears to their FourSquare friends instead of the exact street address. But FourSquare's safety net doesn't replace caution and discretion. Don't let your teen geotag their house.
FourSquare is a great way to meet up with friends and find new things to do in an area – but because it pinpoints where your kids are in real life, it needs to be used extremely judiciously.
-Article Contributed by Jenny Evans