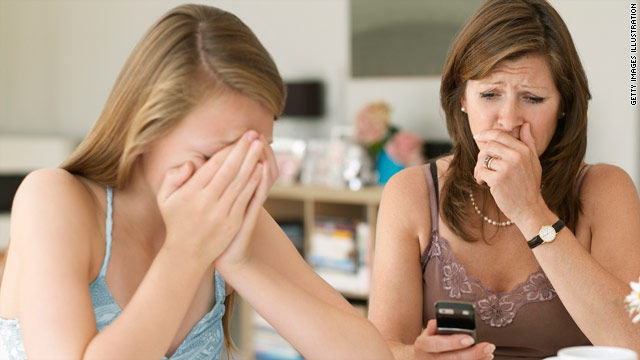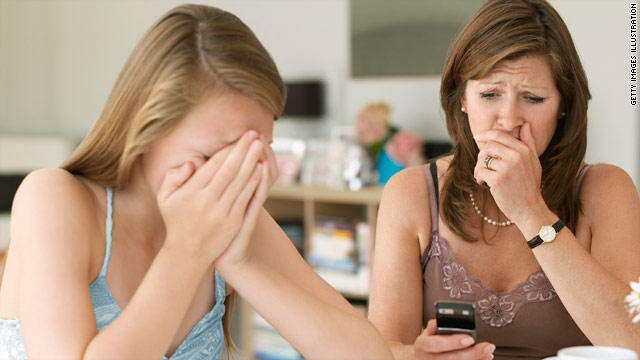 Hurtful names. Repeated harassment. Extreme embarrassment. As adults, we've learned to recognize the signs of bullying, but when it comes to cyberbullying, parents need to be extra vigilant. The widespread availability of the web and mobile phones have created a rich environment for cyberbullying (defined as using of digital media to repeatedly harass another person). Often it happens without any knowledge of school staff and/or parents.
Although it's difficult to watch your child try to deal with bullying, they don't have to go through it alone. You can offer support and help your child through this difficult situation using a variety of strategies.
If you suspect your child might have been cyberbullied:
Children should be taught to use assertive statements such as "Stop teasing me!" and "Stop!" Aggressive statements that try to take revenge often make things worse. Teach your child the difference between assertive and aggressive responses.

Don't punish your child if he or she is a victim. Eliminating Internet access will not only not solve the problem, your child might feel like they're being punished for the cyberbullying. Assure your child that they did not cause the problem.

It's imperative that you not overreact. Work together with your child to figure out a solution.

Coach your child to try ignore teasing that's just annoying. If they don't get a reaction, often bullies will stop.

Identify the cyberbully using email addresses, web pages or cell phone numbers. If that doesn't work, sometimes you can identify a cyberbully via discreet conversations with other adults. Even if they commit the bullying online, sometimes bullies divulge who they are to others offline.

Save the evidence – pictures, emails, posts, texts, etc.

You might need to enlist the assistance of school administrators to remedy the situation.

Threats of violence, extortion, hate crimes or sexual exploitation should be immediately reported to law enforcement.

If the bullying gets worse or other options don't work, you might have to contact an attorney. Worst case scenario is that the bully's parents can be legally sued for things like defamation, intentional infliction of emotional distress, and invasion of privacy.
Use your gut feeling and experience to figure out when you need to intervene. Teasing that's playful or a single-time argument through email is not bullying. But when humiliation and embarrassment are repeatedly used against your child, you should step in and work with your child and your school to create a fast and safe resolution.