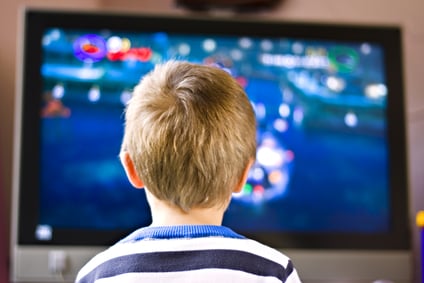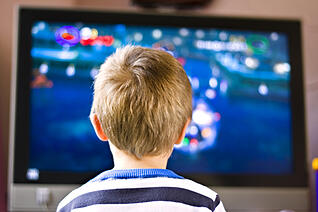 In the realm of parenting, television has gotten a bad rap. Many parents picture television as a mind-numbing device that will do nothing but capture their kids' interests with flashy images and crude jokes. From trashy reality TV, featuring the not-so-real — and certainly not kid-appropriate — lives of fake celebrities to mindless TV programs — like Nickelodeon's enduring favorite "Sponge Bob Square Pants," there certainly is plenty on TV that parents may not want their little ones watching. If you're a parent, bothered by the lack of quality for children programming and contemplating tossing your TV out the nearest window, hold on a minute.
The Online Streaming Option
If you want to entertain your tot, but don't want to flip on the TV, you do have other options. Thanks to the proliferation of online streaming, you can now better tailor your child's viewing experience through the selection of streaming options. Is your child struggling in science because he isn't interested? No problem, flip on "Wild Kratts" on Hulu, which follows the irresistibly exciting adventures of the science-loving Kratts brothers. Does he need to learn how to count? Try a LeapFrog program that focuses on numbers, easily located on the streaming system Netflix. Because streaming TV allows you to pull up what you want, when you want, it makes programs of this time more accessible and effective as educational tools.
Off the Big Screen
Does your kid have a movie that he wants to watch over, and over, and over, and over? Thanks to contemporary partnerships between the movie and TV production studios, more of these big-screen adventures aren't ending when the credits role. Netflix will join forces with DreamWorks to create an original cartoon series for young viewers, "Turbo:F.A.S.T. (Fast Action Stunt Team), Wired.com reported. With online streaming options, parents can allow their children to continue to follow their favorite characters, delighting their media-loving tykes with new and exciting adventures.
Viewer's Choice
Thanks to the ease of distribution offered by these streaming options, you now have more of a say regarding which programs thrive and which are sent out to pasture. As BBC reported, Amazon is using the ease of streaming to create a viewer's pick system for some new shows. If you're seeking a new program for your kiddo, check out one of the six children's animation series that Amazon will offer on their service Prime. These shows include some education-rich ones like "Sara Solves It" in which Sara and her friend Sam solve math problems and "Creative Galaxy," which will feature interactive art adventures.
Taking Full Advantage
Instead of lamenting the lack of quality programing available you've always enjoyed, but also with a reliable Internet connection — allowing you to pick online streaming when what's on TV just doesn't seem appropriate for your little one. You can find some good deals on a monthly cable TV-plus Internet package. If you're looking, start at a site like Cable.tv.
As a modern parent, you would be ill-advised to give up on the medium of television entirely. Instead, stay hip to the contemporary developments — like streaming movies and shows — and take full advantage of them as entertainment and education options for your little one.
Parenting has become increasingly more complicated with cell phones and computers. Read about how you can keep up with it all in our eBook! Download "Digital Parenting: The Essential Guide to Raising Connected Kids" now.