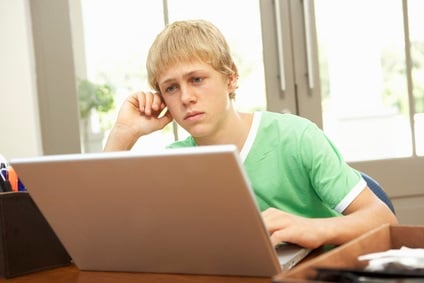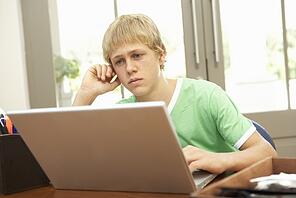 With summer vacation just around the corner, kids have much more free time on their hands for social networking than they did during the school year. With that absence of face-to-face contact and communication that kids are normally exposed to during school hours, cyberbullies are provided a "protective shield" from real-life consequences. Hiding behind the safety of a keyboard, bullies feel invulnerable to any possible negative repercussions of their behavior, making them far more vicious in their attacks. Consider the following few tips on keeping your kids safe from cyberbullying this summer vacation, when decidedly taking preventative measures, or if your child falls prey to one's attacks. Be sure to instruct your children on the proper procedures to execute if they encounter online harassment.
Don't Fight Fire With Fire
Particularly with teens, being on the receiving end of mean-spirited remarks and comments can result in equally negative retaliation on their part. What they fail to realize at times is that this retaliation, in many cases, is precisely what the cyberbully is feeding on and hoping for -- a reaction. When online, miscommunication of attitudes and tones is painfully easy, leading to explosive arguments, and ultimately, verbal harassment. Be sure to tell your kids to not "fight fire with fire" in these situations, by retaliating negatively to harassment, and instead, to immediately inform a parent of the situation.
Sever All Ties
Immediately block all communication from said cyberbully as soon as an attack is identified. Delete and block them from all of your kids' social media networks, by doing a Friend Search using the bully's name; Twitter, Facebook, Instagram, SnapChat, et cetera. Don't forget to also block their e-mail address, and their cell phone number in your child's cell phone address book, to prevent any further contact. If the cyberbullying occurs on a social networking site, be sure to report the offending material to the site, as harassment breaks most social networks' Terms of Service/Usage. To avoid temptation of retaliation on your child's behalf, don't forget to connect your parental intelligence system to you child's social networks and phone so you know if cyberbullies continue targeting them.
Save Evidence
Be sure to explain to your kids the importance of collecting evidence if they find themselves victims of cyberbullying. Show them how to take screenshots of webpages in which the bullying occurred, and how to archive conversations in text messages and social media instant messengers, for later review by a parent. It is imperative that one illustrate concisely to kids that if they don't report the offender's actions, that they are prone not only to doing it again, but becoming more aggressive in their harassment.
Educating oneself about the warning signs that your child is being cyberbullied has reached a crucial point. If your child seems to have become withdrawn from family interactions, paired with anger/distress while using the Internet or their mobile devices, or anxiety/depression when they receive a message or a call, take into serious consideration the wellbeing of your child. According to a study recently released, teen victims of cyberbullying and online harassment are more like to develop symptoms of depression, and in extreme cases, internet addiction and substance abuse.
If you'd like more information or help regarding how to keep this threat under lock and key, download our newest eBook, "Internet Safety and Strategies for the Lazy Days of Summer."