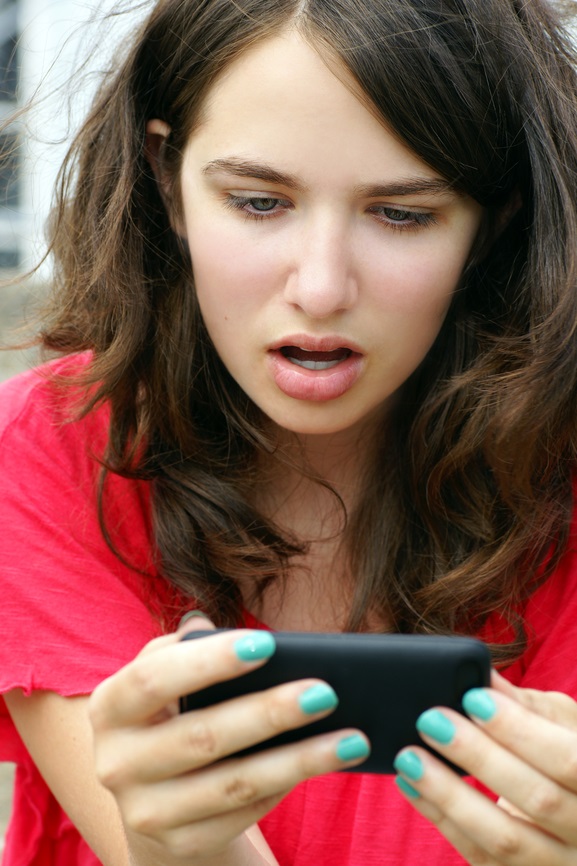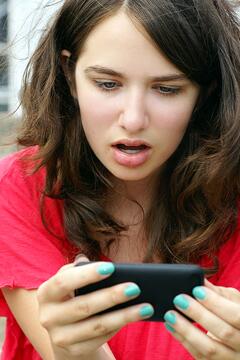 For the month of October, during National Bullying Prevention Month, we are posting interviews we conducted with some of the most influential people in the cyberbullying prevention space. The next in the series involves Akilah C. Thompson, Founder and President of ACT Inspires Inc. and Generations Inspired Inc.
uKK: What is the nature of your expertise on cyberbullying?
AT: As an inspirational speaker, I work with teenagers as well as college students and have learned a lot about cyberbullying directly from them and conducting research on the subject to find solutions. I am also actively involved on social media and have witnessed the impacts of bullying over the Internet. I was a bully myself growing up due to low self esteem and strive to assist young people with tools to be confident in all areas of their lives to avoid being victims of bullying. I have facilitated trainings, workshops, open forums and seminars that focus on cyberbullying, bulling and the proper use of social media.
uKK: What do you believe is the number one thing that can be done to draw attention to and prevent this trend?
AT: There are several things that can be done but I believe the first thing is to hold social media sites accountable for facilitating cyberbullying. It is too easy to be a bully on the Internet and not be held accountable for it. Law enforcement should also be involved in bringing justice to victims of Cyberbullying because in many cases it is a form of harassment and assault on the Internet. These social media sites need to increase monitoring of posts and enforce tighter restrictions and regulations. If someone uploads, downloads, or post something inappropriate on Twitter or Facebook , for example, that could be flagged as cyberbullying, consequences should be enforced for any violations. Schools should also implement trainings on the proper use of social media to educate teens on how using social media negatively can affect their futures.

uKK: What online trends do you believe contribute to this trend, and how should those issues be addressed?
AT: Sites like Ask.fm have left the door open for anyone to anonymously make negative comments and verbally harass people without any repercussions. Twitter, Facebook and YouTube also allow freedom of expression, which has created a culture of posting negative comments freely on the Internet. People are no longer concerned about what is morally correct but merely expression of their opinions not matter how much controversy or malice is caused. Sites need to take proper precautions to prevent cyber bullying. A governing body should be created to implement regulations to censor inappropriate content and enforce repercussions for violations.

uKK: What steps can parents take to educate themselves and become better informed about potential incidents?
AT: First, if you are allowing your child to participate on social media sites you should make sure you have an account on all of the sites and are connected to them as a friend or follower. Once a day, check their posts and how their friends/followers have responded. Second, make sure that your child's accounts are set to private so that they have to accept anyone that follows them. Third, have small talk about how the child's day was, what happened in school or what's new on social media. Remind them that you are here if they ever need to talk and if anyone is messaging them inappropriately to let you know. Lastly in regards to education, there are books and great articles you can find on the Internet to become familiar with social media and detect the symptoms and behaviors of both a bully and a victim being bullied. Be aware!
uKK: What is the best thing for a parent to do when finding out their child has been cyberbullied?
AT: The best thing for a parent to do when finding out their child has been cyberbullied is to remain calm, talk it out with the child and then notify the parents of the bully if known. It is important that both parties are aware of the situation and are working towards resolution. If the bully is unknown, report the account to the social media website and block them from your child's account. Next, let the school guidance counselor or psychologist know so that the child understands they have a supportive team working to help them through resolving the matter. Parents should also continue to be attentive and supportive to help the child heal mentally and emotionally.
uKK: What are some of the best resources parents can turn to in these situations?
AT: Some of the best resources that parents can turn to in these situations are family members, school guidance counselors, school psychologists, youth programs and support groups, and literature on bullying and prevention
uKK: What is the best thing for a parent to do when finding out their child has cyberbullied someone else?
AT: The best thing for a parent to do when finding out their child has cyberbullied someone else is to address the situation immediately. Their social media privileges should cease, closing all accounts until the issue is resolved. Next , you need to gain understanding of what motivated the bullying to help stop it, by possibly seeing a specialist if you are unable to resolve it on your own. They need to understand what bullying is, the repercussions for those actions and how it can be prevented.
uKK: What is the best thing for a child/teenager to do if he has been cyberbullied?
AT: Take note of the bully's account name and information. Block and report the account on the social media site. Tell an adult, guidance counselor, family member anyone that you are comfortable with.

uKK: Any additional information you would like to provide?
If you are in the New York Area and have a female child between the ages of 11-18 that you would like to protect from bullying and given resources to be successful in all areas of her life, check out I AM B.E.A.U.T.Y. Bootcamp. We help girls avoid becoming bullies and show them how to be B.E.A.U.T.Y. (Beautiful, Extraordinary, Ambitious, Unlimited, Talented, Young) For more information visit, www.generationsinspired.org/iambeauty.
Many parents are still in the dark about cyberbullying. Become informed with our eBook: "10 Essential Things Every Parent Should Know about Cyberbullying." Download your free copy today!