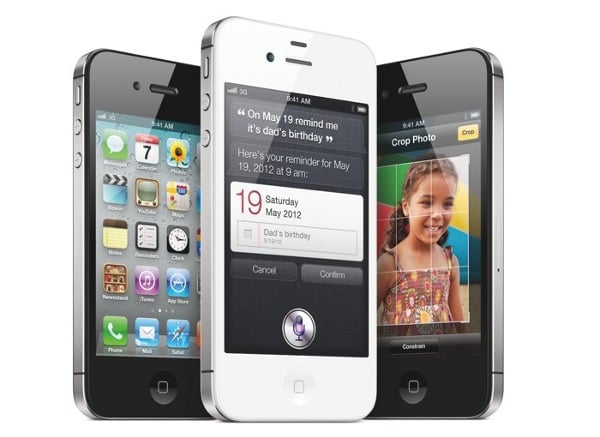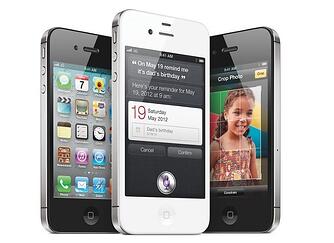 This article was originally posted on the Huffington Post by Ann Brenoff.
At the end of last year, a mom pulled my son over and asked him to stop sending gibberish text messages to her kid. The two boys were fooling around, copying and pasting nonsensical messages and texting them back and forth. It was a dual of annoyance, something 12-year-old boys specialize in.
For my family (with an unlimited texting plan), it was an issue of my son just fooling around and wasting time when he perhaps could have been doing something more productive like his homework. But for this other family, it was that, but also an expensive way to burn up their texting plan's limited minutes. The boys' fooling around had a price tag attached to it. I got it and put a stop to the practice post haste.
What I didn't realize at the time was that my son and this boy were practicing a primitive form of text bombing, a cyberbullying technique that has blossomed because of apps that enable you to torment your target with up to 10,000 text messages.
Internet safety expert Sedgrid Lewis, who runs SpyParent.net, called text bombing a "serious underground problem that is about to burst into the mainstream scene" and urges parents to educate themselves about it. In an interview with The Huffington Post, he said, "Imagine getting 10,000 text messages to your phone telling you you are an ugly slut and should die?" He added, "That's what some kids are doing to each other."
In 2011, the suicide of Haley "Danielle" Cox, a 15-year-old Louisiana girl, was blamed on text bombing. According to KSLA News, one of the girl's schoolmates used the web site ClamTXT.com to set up more than 100 taunting text with messages like "I won't miss you", "You're not important" and "Just end it all." Danielle was treated and released from the hospital on her first suicide attempt, but her parents say she was so troubled by the text bombing that several months later, she took her own life. Danielle's mother is suing the parents of the 17-year-old who text bombed her daughter for not adequately supervising his use of their computer.
Spyparent's Lewis says he regularly sees calls for "revenge" text bombing on Twitter. "If someone ends a relationship, people will put their ex's cell number out there and tell people to text bomb it," he said.
Spyparent.net published a blog about the practice, referring to a post on Reddit about how effective a cyber bullying tool text bombing is. Here is an excerpt of what the Reddit poster said:
"I purchased an older android phone and a T-Mobile prepaid sim with a month's worth of unlimited texting. ... I fired up the phone and started up a texting app I have. ... I typed 'Thanks for using winafreeipadtoday.com you just entered to win a free iPad! This entry will cost $1 and will be charged to your cell phone bill.' I set the app to send the message 4,000 times. [Later] I set it to send the same message 10,000 more times. Over the next month I sent that guy about 40,000 messages. It completely wrecked his old Blackberry and he was unable to do anything with his new phone until he blocked text messaging. I can just imagine the fear when he checked his phone bill for charges."
Reddit commenters responded with enthusiasm. Some requested the name of the app so they could use it themselves. Others jumped into the conversation with suggested messages that could be texted:
"Your wife/girlfriend is cheating on you." Reading this 10,000 times is enough to plant the seed of doubt in anyone's mind.
"She never loved you."
"I know what you did. I saw you."
"Kill yourself."
Yes, kill yourself.
The most popular text bombing apps are SMSBOMBER (Android) and SMSBARRAGE, which was banned from the Google App store due to malicious text bombing.
Lewis says parents concerned about text bombing should pay close attention to the apps on their kid's phone. The only legitimate purpose of text bombing apps is to send mass messages. "So ask yourself: Why is this app on my son's phone?" said Lewis.
What else should parents look for? A spike in the family cell phone bill as text bombing can lead to some serious charges. Lewis also suggests making sure your teen's phone is not rooted. Rooting an Android phone means that you give yourself, rather than Sprint/Verizon/T-Mobile/AT&T's software, the permission to act as the administrator of the phone. New Android operating system 2.3 and higher only allows 30 SMS -- texts -- from the same phone at one time. Teens with rooted phones can still send thousands of texts.
The good news is, there are spam-blocking apps that prevent text bombing. For Android phones, try Text Bomb Defender or Anti SMS Bomber Pro. For iPhones, there is NumberCop.
As for my son and his friend, well, they've stopped exchanging those nonsensical texts. But without question, the ability to play a prank on a friend is not without appeal. "Mom," my son told me, "it's just like kids making phony phone calls and hanging up. No big deal." Now if there was only an app for changing a kid's attitude.