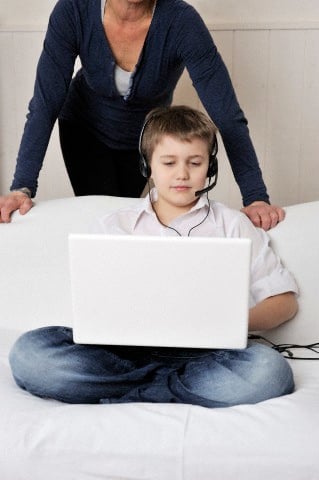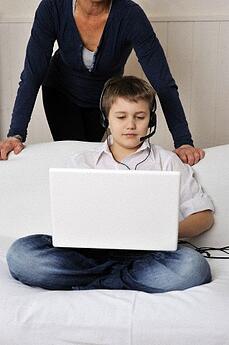 The age of information has paved the way for several technological advancements, but none of the ground-breaking changes have been more impactful than the resulting birth of the new league of connected kids. Today's connected kids seemingly enter into the world with the ability to operate technology, which is proven by babies swiping tablets. Even so, the most connected of the connected kids should have special areas that are designed just for them. This area must be conducive to learning and should supplement the information that is learned through the classroom curriculum. As a digital parent, if you are concerned about creating a learning environment for your young Einstein, the following educational websites are specifically designed for the connected kids in your life.
Suessville
While your child learns reading, writing, and arithmetic in elementary or middle school, Suessville offers your child valuable lessons about life. Since the 1950s, Dr. Suess has been finding ways to deliver valuable life lessons through memorable stories and characters, such as:
How the Grinch Stole Christmas teaches children the value of materialism

The Lorax teaches your children the importance of taking care of the environment even when industry moves in and takes over.

The Sneetches provides insight into why racism is stupid.
For you and your child's benefit, Random House publishing has brought these iconic lessons to the web. Through an interactive website loaded with videos and cool games, Suessville effectively educates your child about the things that aren't necessarily found in a textbook.
Highlights Kids
While you may have been forced to wait until you got sick and visited your Dr.'s office to grab the latest edition of Highlights, your child's life has been highlighted by much more lucrative technology. Through Highlight Kids, your children have access to every one of the hallmark magazine's facets online. The website isn't as comprehensive as other sites that made the list, but the website will keep your child engaged with educational material for hours. Just like the iconic Highlights magazine, your child will receive easy arts & crafts projects, 50 Hidden Pictures pages, interactive stories, and daily historical fun facts. You and your child can easily upload their latest artistic work with the rest of the Highlights Kids online community.
PBS Kids
The Public Broadcasting Service was launched in 1970 with iconic television series such as Sesame Street. Since then, Sesame Street has been on the air for 44 years and is broadcast in 120 different countries with 20 international versions been produced. Since its inception, PBS has always had children in mind. Today, the award-winning PBS Kids features all of your child's favorite shows and characters, such as Arthur, Callou, Clifford the Big Red Dog, and Curious George. Your child can even print off supplemental hands-on material, such as storybook sheets, coloring sheet pages, and connect-the-dot worksheets.
National Geographic Kids
National Geographic Kids is the online manifestation of everything you and your child have come to love about the magazine. By visiting National Geographic Kids, your child will learn about the environment, animals, and geography. The site iss loaded with informative videos, pictures, stories, and interactive games that connected kids simply love. In addition, your child can embark on virtual tours of different countries from the comfort of your home. By simply visiting the main page of National Geographic Kids your child could' learn interesting facts, such as "Someone is born in the United States about every eight seconds" from the Weird but True section.
Yahoo! Kids
Unfortunately, most adults no longer rely on Yahoo for their daily news, e-mail, and as the general portal to the web wide world. As a consolation prize to Yahoo, Yahoo! Kids has become a great way to keep your child safely entertained and informed. Although this is the least educational of the kids' websites, it does offer a ton of fun games and videos for kids. The StudyZone is loaded with information that connected kids find helpful material, such as homework help, a world fact book, encyclopedia access, a dictionary, and much more. One of the best parts of Yahoo! Kids is the ability for parents to ensure their connected kids are connected to the right online material. In addition, the parents section offers advice about online safety and movie reviews.
TIME for Kids
TIME for Kids is a nonfiction publication that motivates kids to read. The site encourages connected kids to learn about topics such as health issues, politics, and several other topics that are written by other authors and kids. TIME for Kids even encourages your connected kids to write more with the homework helper, which offers tips on editing, structure, and more. TIME for Kids offers coverage on issues and topics that connected kids find interesting, such as the profile of the 14-year old National Spelling Bee champion.