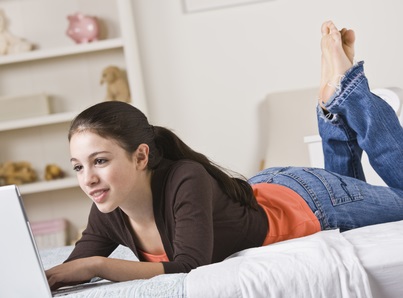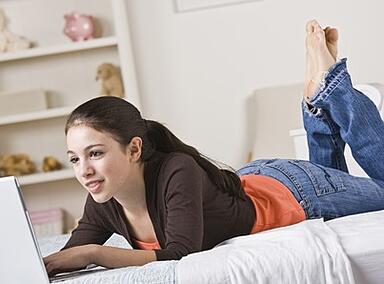 This article was originally posted on the Huffington Post by Sue Scheff.
"Young Users see Facebook Dead and Buried" and "Facebook's So Uncool" are just two recent headlines alleging that kids are leaving the social media site in droves.
Do we really believe teens are abandoning Facebook?
It is true that Instagram, Twitter, Snapchat and Whatsapp are popular with the kids today, but let's face it, none of them have the functionality of Facebook.
When you compare the other social media platforms, none of them offer the layers of information and capability to create event invitations, groups and lists, among other unique features. While some of the alternate platforms offer a few of these features, Facebook offers diversity and depth the others don't.
Since Facebook has become the social networking site for all generations, including parents and grandparents, your teenager probably would like their own cyber-space. After all, they may not be doing anything wrong, but would simply like their privacy.
Many teens have found a way to get around the parent connection and continue using Facebook: They are creating fake profiles so they can freely express themselves away from the prying eyes of their parents.
As a parent, you have a right to monitor online activity and your child should understand that. From the moment they started a Facebook or other social media account, you should be able to observe what is going on digitally in your child's life. It isn't about snooping -- it is about being a responsible parent.
How can you determine if your teen has a fictitious profile? You can try the easy way first -- ask them! Some kids may tell you, but will they tell you their real fake name?
Founder of Spy Parent, Sedgrid Lewis, believes it can be a simple solution with the right software. Lewis says, "Parents can use software such as Mobistealth PC monitoring, which records keystrokes and takes screen shots."
Let's look at some ways you can detect if your teenager has an alias.
• Check your teen's friend's Facebook friends, specifically their closest friends, since we know they usually have hundreds of friends.
• Narrow it down by their school and your town.
• Scan through the photos and comments for any familiar pictures or the writing style that your teen uses. As much as we preach privacy settings to teenagers, you will be amazed at how many still have them open to the public -- or at least limited to friends of friends. Facebook is known for their ever-changing privacy settings -- and kids rarely keep up with them.
• Think about what fake names your teen would use, such as their middle name, a nickname, a mother's maiden name, a grandparent's or aunt or uncle's last name, and scan for it.
• What's happening in your family? Do you see any current events in any of these news feeds that look familiar? Could it be your son/daughter posting?
In reality, Facebook is not going anywhere, and in my opinion, neither are the teens and tweens.
With almost everything we do in our lives, at all ages -- from eating out, to concerts, our favorite artists, musicians, even our favorite writers, bloggers, newspapers and more -- chances are good we have LIKED them on Facebook, and so have our kids! Sure, Instagram (which is owned by Facebook) has it too, as does Twitter, but Facebook really does give you more depth into your interests. It is doubtful that kids are willing to give this up.
So, what about these studies that we are reading about? Yes, maybe there are some kids leaving Facebook, but who is to say they are all really leaving and not in actuality setting up aliases? Unless we do our due diligence as parents, we may never know.
Takeaway tips:
• Get cyberwise, your teen's safety is a priority.
• When your teen's safety trumps their privacy, it's time to investigate.
• Talk to your kids about what they share online. This way, whether they have an alias or not, they have the foundation to know right from wrong.
• Facebook works both ways. Don't embarrass your teens, respect is a two-way street, even on social media. Lead by example.
• Check your privacy settings weekly, on all your social media accounts.