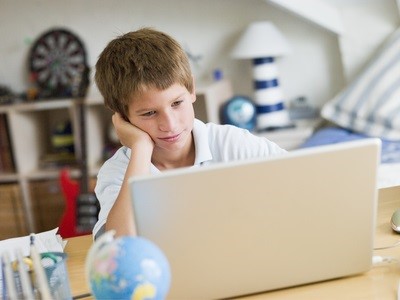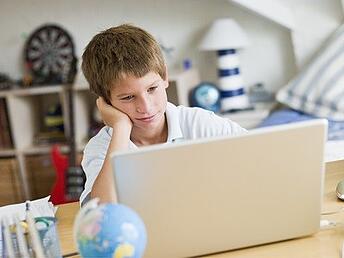 Raising teens can be an uphill battle sometimes. You want to be a fair, and respect boundaries. This will give them freedom to make their own choices, and learn from their mistakes. Yet, it's your responsibility as a digital parent to protect your kids as best you can.
Popular Social Media Networks Teens Use
Every parent has heard of Facebook and Twitter. Most even have their own profiles on one or both. But, would you be shocked to find out that your teen is probably using social media networks you probably know nothing about? Here's a list of just some of the most popular social media site teens used in 2013:
Facebook

Twitter

Instagram

Meetme

Snapchat

Google+
5 Social Networks Parents Should Watch Out for in 2014
There are other social media networks that are gaining popularity with the teens of 2014. Here are five social media sites parents should keep their eyes out for in order to help protect teens online:
Some are calling Impossible the possible love-child of Quora and Instagram, although it's not actually related to the two. This is a new social media site designed for requesting free help. Here, users can ask other users for help with various things, from "I wish for someone to show me how to install WordPress", to "I can help you become more fit through motivation." Check out the types of requests teens are making.
If your teen is like the majority, he/she is already using Instagram daily. Well, Mobli is now competing for that market, marketing itself as the new "visual search engine." Recently, América Móvil invested $60 million in Mobli, which will now distribute to its multitude of mobile users. They're also being endorsed by Leonardo DiCaprio. Hopefully, they'll do their best to keep the site safe for teens.
Nextdoor is expected to take the social media world by storm simply because it's backed by none other than Amazon and Google. This social network allows its users to share content from within well-defined communities. They can also request and make service recommendations, and sell or loan out goods locally. Think of Nextdoor as a local Facebook group on a mobile app or dedicated network, without those awkward friend requests from the weirdo up the block. It's possible that it could be safe for teen-use.
Social media experts are predicting that teens will swarm to this site simply because it's a social network backed by Justin Bieber. The Shots of Me mobile app serves one function only: selfies. Users are required to share selfies on this social media network. This site is being pegged as Snapchat's new competitor. One thing parents can feel a bit calmer about is that comments are disabled on Shots of Me, keeping it safer from cyberbullies and viral-predators.
5. Sportlobster
This social media network was created specifically for sports fans. The entire network is devoted to sports, with users interacting, publishing content, predicting game results and following game scores live. Within minutes, teens can create an account, follow their favorite sports and start interacting with other fans.
In 2014, protecting teens means paying close attention to online safety. You must ensure that your kids are safe from online predators, cyberbullies and other horrors that come with using social media networks. Teens and social media go hand-in-hand. So, keep up with these and other social media sites in the new year.
Parenting has become increasingly more complicated with cell phones and computers. Read about how you can keep up with it all in our eBook! Download "Digital Parenting: The Essential Guide to Raising Connected Kids" now.