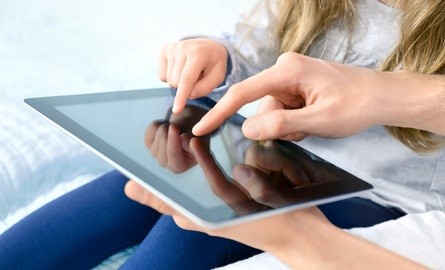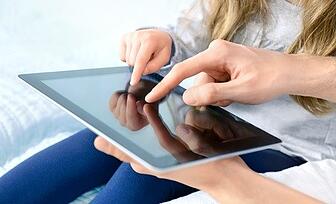 In today's digital world, you want to feel confident your children are still getting a well rounded experience and if you dare say so, a global education or base of understanding. Here are some apps that will foster your child's creativity and make digital parenting easier.
Toontastic
Editor's Pick on Common Sense Media rates high in not only creative quality but, also in learning quality. What could epitomize virtual creativity more than musical scores and cartoon character design? The finished project includes multiple scenes to create a cartoon.
Wreck This App
It's all about destruction. While you likely attempt to steer your tweens and teens away from demoralizing destruction, sometimes a little rambunctious freedom inspires the imagination to expand and develop or strengthen unfamiliar neural pathways. That's always a good thing, right?! The quality content is high, but actual, technical or literal (i.e. measurable by traditional means) learning isn't translated so statically in this forum. Still, the name might be enough to engage your child . . . or even, you! Compatible with Apple's iPad, iPod Touch or iPhone.
10 Minutes a Day Times Tables
Okay, so we'll be the first to admit that the name of this App is anything but creative. Still, the makers likely intended to clearly define and target parents, like you, who want their child exposed to quality apps containing educational value and content. The best part about the game is revealed in the name . . . 10 minutes a day. That's the emphasis. We all understand how our digitally wired youth can loose interest rapidly. These exercises are completed in ten minutes. It's a sound investment into a child's mathematical future! Furthermore, the producers attempted to create games and races as the medium for interaction and multiplication practice.
Even better, upon mastery (bronze, silver and finally, gold) of the basic times table, options increase and students (oh, yeah, they've become students now!) are racing through mixed multiplication work. Compatible with Android products.
Niki Talk
An Augmentive and Alternative Communication application offers users virtual options of their design to convey anything through pictures (personal images can be downloaded), drawing, texting and speech in English. Category options help to organize and focus pictures meaning or purpose. Children with autism or any disability impairing communication abilities are the primary targets for this application though we retain any student could benefit from the creative and expressive capabilities available through purposeful play. What's more is that it's completely free! App compatible with Android.
RS101
Engineer hopefuls or mechanically inclined individuals will find both historical and technical value built into this model of Rocket Science 101. The purpose of the "game" is to craft models of real rockets. Along the way, users are learning actual rocket component terminology. Each piece includes an explanation of it's use, purpose and it's interworking relationship amongst the other components of a rocket. For advanced students, the historical detail aligned with NASA missions will be a sweet treat. Parents, we have a unique winner! Get ready for your child's interest in space crafts, space exploration and mechanical engineering to increase. Compatible with Android devices.
Jellybean Tunes
Basic music education complete with an emphasis on reading notes and playing the keyboard is the focus of Jellybean Tunes. Play songs by selecting a score a playing the displayed notes. Beginner pianists can listen to their masterpiece with the playback feature - which is always a high note of any toy or game! Budding musicians or those in need of a new hobby, music reading is a valuable tool useful throughout life. This vibrantly colorful game is well-tuned! Created for use on an iPad.
Appracadabra
This story animation game wraps itself inside the wonderful world of theater arts with the stage and puppetry as part of the app, Appracadabra. Everything from a cast of characters, scenery and props are determined by the user and your child has set the scene where a tale can be brought forth. This app builds and encourages story-telling capabilities or the language arts equivalent of a well planned paper with clear exposition and resolution. Additionally tone, plot, conflict, setting and theme are literally . . . or, virtually brought to life. With some guidance from you, your son or daughter can really experience a well placed and well timed hands-on application (pardon the pun) of literary elements. Designed for use with iPhone, iPod Touch and iPad devices.
Aweditorium
Alright, this app is not necessarily about the user being creative, but about finding it. This brings them into a unique world of music with exposure to cultural sounds and a broad scope of musical scores and varied musical genres. Aweditorium is akin to being in a record store, but you needn't offer that explanation. Best used with an iPad.
These creative apps open up new and familiar subject matters while encouraging learning and sound acquisition of their respective elements. You have the power; choose wisely on your son/daughter's behalf.
Related Article: 9 Educational Apps That Are Actually Fun