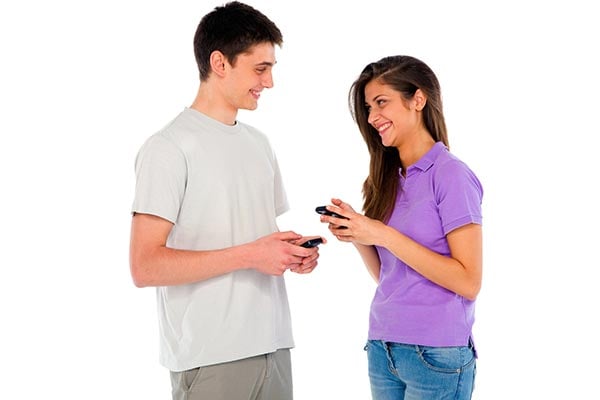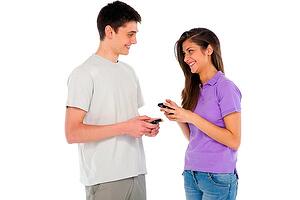 It seems juvenile that sexting incidents are making news headlines more and more often these days. Just recently, a teen Instagram "sexting ring" with an account containing more than 1,000 explicit photos of minors was discovered in Virginia; the next day, school officials at a Chicago-area middle school found sixth graders were trading explicit photos. Also this week comes news of an eighth-grade sexting ring in Barrington, Illinois.
According to a 2012 study completed by the Archives of Pediatric and Adolescent Medicine, 28% of teens have sent a "sext" message. Experts predict that number will only go up as more and more teens own smartphones, which make photo taking, sharing, and accessing the internet easier and faster than ever. A 2013 survey by the Pew Research Group found smartphone ownership among teens is now at 37 percent, which is an increase of 12 percent in two years. The survey also found that 75% of teens have internet access on their mobile devices.
What are a mom and dad to do in this age of digital parenting? Gale Grant, Adolescent Health Coordinator for Virginia's Richmond City Health District, advises disconnecting internet access from your child's smartphone. "Do not believe it when your child tells you they have to have the whole shebang; their phone, a data plan and all that. No they do not," Grant told Richmond, Virginia's CBS affiliate WTVR Channel 6 News.
Grant also recommends frank and frequent discussions between parents and their children to help to keep kids from engaging in risky behaviors. A research study of teen sexting and digital relationships funded by the U.S. Department of Justice confirms that this strategy works to curb inappropriate digital behavior by teens.
Maj. Donald Lowe of the Louisa (Virginia) County Sheriff's Office wants parents to stress to their tweens and teens the emotional, legal and professional consequences of sexting -- consequences which include very real, very lasting damage, such as a possible child pornography charge, ongoing trouble in relationships and difficulty finding a job. "This is not just something that you share with your boyfriend or girlfriend," Lowe told NBC National News. "This is actually something that can harm you for the rest of your life."