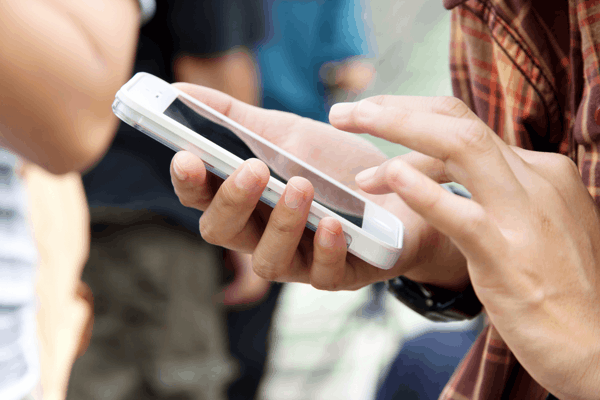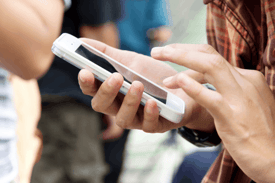 Snapchat started as a college course project, but has grown exponentially in the last year. Now available, for free, through app stores, the application allows people to send and receive pictures and videos directly to their phone.
The "Snap" is only available for a set period of time (about 10 seconds), then it is deleted from the phone and the server. Snapchat seems like a fun enough venture, but for those trying to parent in the digital age, it can be problematic.
Potential for Sexting
Because Snapchat only keeps photos for 10 seconds or less, parents have no way of really knowing what content their child is swapping. For many years, Snapchat has been dubbed the "sexting app". Although not every person using Snapchat is sexting away, the app didn't get their nickname for no reason.
It cannot be overstated that sexting should be a top concern for every parent of a smartphone owner. Sexting can lead to a lot of trouble for all parties involved. Over the past year, various young people have faced charges for distributing child pornography (and other similar charges) as a result of taking screenshots and/or sharing screenshots of sexting that took place through Snapchat.
For teens and tweens to think it's OK to "sext" through any app is extremely troublesome. The potential for sexting through Snapchat is vast and parents should naturally be concerned.
Snapchatters Might Lower Their Guards
Snapchat can also be risky because it may prompt teens to forget about the responsible use of phones and devices. Since snaps are deleted, many teens see it as harmless fun. It is easy for users to develop a false sense of security since videos and images are quickly deleted. Even if your child isn't sexting through the app, the notion that whatever they send is going to soon be nonexistent might enable a looser mindset when it comes to what they send their friends.
Add in the fact that a child can add anyone to their Snapchat list that they want, and it seems like a recipe for disaster. Currently, Snapchat insists it is only intended for audience over the age of 18, but a large majority of high school, and even middle school students are utilizing the service. Because it is free, and has no age verification requirements, basically anyone can download Snapchat. Not to mention, the app has experienced several destructive security breaches.
With that being said, Snapchat is not the only app that poses a potential risk to young users, and makes it more difficult for parents to keep track of what is going behind the shiny cover of an iPhone. Everyday new apps are added to digital stores. Many of them allow for greater anonymity and make it harder for parents to police what their kids are doing online.
Gain a better understanding of what your child is doing online and through social media with uKnowKids. Get started with a free 7-day trial today!