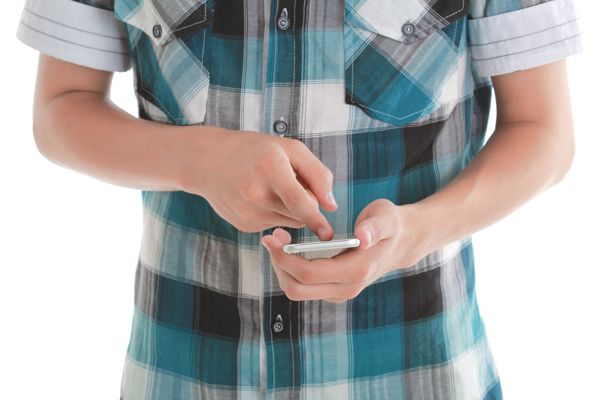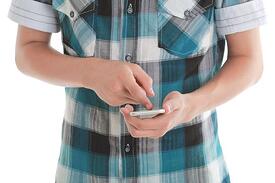 In some instances, cell phones offer parents a lot of peace of mind. When your teenager has a cell phone, you know you can get ahold of them and that they have a resource to turn to if danger arises. In this regard, cell phones offer security to today's parents that previous generations of parents would have loved.
However, teenagers can also use their phones to get into trouble, embarrass themselves or even put themselves at risk. As a parent, you have probably already talked to your children about the kind of information they should and shouldn't put online, but sexting through apps has become such a trend in youth, as many believe that these apps are guarding their privacy.
We have all heard about the dangers of the popular teen app Snapchat, which is an app that allows users to send a picture of short video that allegedly automatically disappears within seconds. With Snapchat, recipients of photos or videos can still screen shot and save images from a Snap. The app is widely believed to be used as an app for sexting, even amongst younger users.
Snapchat experienced a breach last year, causing widespread concern over the legitimacy of the self-destructive feature. A breach has occurred yet again.
According to the Fox31 News story, "Hackers Stole 100,000 Snapchat Photos, Will Post Them Online,"
"Misfits on the image-sharing website 4chan.org claim they hacked into a third-party app and stole 100,000 photos and videos.

This collection, which might be published this weekend, is likely to include child pornography. Snapchat is popular as a tool for sending nude images. And half of its users are teenagers between the ages of 13 and 17."
The 2014 Snapchat breach is estimated to have affected 4.3 million users this time. There was reportedly a gap in Snapchat's security, which enabled the usernames and phone numbers for millions of users to become downloaded onto a website called SnapchatDB.info.
To find out if you or your child's Snapchat accounts were exposed, visit this site. By entering you account username in the link's provided field, the tool will scan the list of compromised accounts for your details and inform you of your status accordingly.
Showing your teenagers news stories like this may help them understand how easy it is for images they send through apps to be used for purposes they didn't intend. Whether it is Snapchat or any other app used for sexting, there is no such thing as a safe way to send photos that expose your body online or through apps on phones. Even if you entirely trust the person you are sending photos to, your privacy is never guaranteed.
Employ the use of parental intelligence tool uKnowKids to ensure that you are up-to-speed regarding your child's digital activities. It's up to parents to guide kids and teens into the digital world and show them how to navigate the Internet and social networks safely.