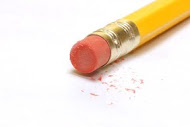 See what measures that middle school administrators are taking to exterminate a dangerous new trend that is circulating among students. This article was originally published on the Huffington Post and is written by Rebecca Klein.
Students at one Connecticut middle school aren't using pencils solely for taking notes. Some are rubbing their arms with pencil erasers until their skin is mutilated.
School administrators at Bethel Middle School recently sent a letter home to parents and guardians asking they talk to their children about a dangerous game called the "Eraser Challenge."
The game, the letter explains, involves kids "'erasing' their skin while saying the alphabet and coming up with a word for each letter. Once they get to the letter Z, they stop and then compare the injury to their [friends']," according to the Bethel Patch.
"To date, we have had a dozen Bethel Middle School students engage in this very unsafe activity," the letter states.
Principal Derek Muharem told Fox Connecticut he sent out the letter because is concerned about injuries caused by the Eraser Challenge.
"What I found out was kids were sharing erasers, so as they broke the skin they were passing the eraser off to somebody else, body fluids being shared, and that's a concern of mine," Muharem told the outlet.
Teacher Doris Murphy told local outlet WTNH-TV that some students told her about the game when they became concerned about their peers' safety.
"A couple of my girls had come to me because kids were ending up with pretty severe wounds on their arms," Murphy told the outlet.
She said she believes peer pressure could be the propelling force behind the spread of the game.
They're 13, 14 years old and what's cool takes over sometimes," Murphy said.
However, the challenge is not isolated to one middle school; a search on YouTube shows videos of teens across the country harming themselves with erasers. In addition, several reports reveal the game has been around for some time.
Access the full article here.