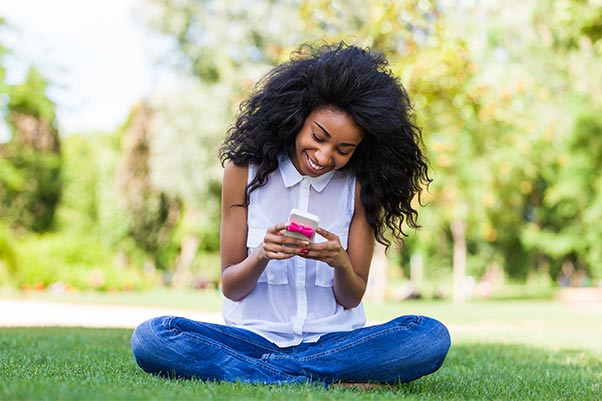 In the scope of teens and social media, Twitter is one of the most popular social network sites. Just as you may have wondered if your tween was ready to get their first cell phone or Facebook account, you may be asking yourself if they are ready for the mature world of Twitter. Read on to discover if your child is fully ready to use Twitter.
Public Information
When something is posted on Twitter, it becomes public information. Tweens and teens often don't quite accept the idea that everything on the Internet can be permanent. Many believe that simply deleting tweets, posts, or social network accounts rids the existence of content. However, anything posted online, whether it is sent privately or publically, has potential to be exploited. Even if your teen fixes their profile to the "private" setting, those who follow them can screenshot or use the information however they desire. Within Twitter, the Library of Congress actually archives every Tweet! Before using Twitter, tweens and teens must take on the attitude that every digital action that they make is permanent.
In addition to this factor, many tweens fall into the trap of oversharing online. The site can be disinhibiting for some, as it creates the illusion that your profile is very personal and that everything you post is your own private statement to your followers. Make sure that your tween knows that posting personal information can be extremely dangerous or, at the very least, can damage their reputation. A recent National Center For Missing & Exploited Children survey found that:
"Teens are sharing personal information or potentially inappropriate content online, including photos (73 percent), phone number (21 percent), curse words (21 percent), physical location (19 percent), address (12 percent) and sexual comments or pictures (five percent)."
Stranger Danger
One of the greatest concerns parents have with their kids using any social network is the availability that online predators have to reach children. As Twitter is a network that allows anyone to create an account and connect with others, tweens need to be warned about people that they may meet. Online predators are groomed to collect all kind of personal information shared throughout these networks to appeal to teens. Before using Twitter, teens need to understand that predators use all social network sites to reach their targets.
Hooked On Twitter
Another potential danger of Twitter is that your child may become too attached to the network. Although the site is fun to use and can be socially beneficial, it's important that kids are not making it a priority over other things that they need to do during their days (homework, "real life" socializing, etc.). Make sure that you take note of how often your child uses the network.
If you feel that your teen fully comprehends each of these facets of Twitter, they are most likely ready to use the site! Ensure that they embark on using the network properly by checking in on their digital activities through parental intelligence tool uKnowKids. It is also important to view your child's new use of Twitter as an ongoing conversation, rather than a one-time discussion. Indicate to tweens that you want them to be comfortable approaching you about any potential online situation and that you want to maintain an open dialogue about social media use.