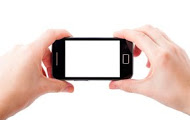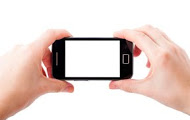 Unfortunately, cyberbullies don't discriminate when it comes to the ages of their victims. Read below to learn about how a 6-year-old's trip to Walmart ended disastrously. This article was originally published on WMBF News and was written by Nikki Davidson.
SENECA, SC (FOX Carolina) -
An Upstate family is outraged and looking for answers after they say their kindergartner became the victim of cyberbullying.
The family says it all started at the Seneca Walmart, when the young girl's picture was snapped by another customer. They say the man then posted it online to social media as a joke.
That picture is now being shared throughout the community. It was posted unedited, showing a clear view of the 6-year-old's face with the words "Honey Boo-Boo at Walmart."
"I was very shocked to see it's my cousin," said family member Briana Smith. "He wants to put a kid that's 6 years old with health problems out there about her weight and make fun of her? And that's not right."
Family says seeing the likes, reading the comments on the poster's page makes it worse. They say, this is a joke they don't find funny at all. They said the little girl is dealing with health issues related to her weight and now feels very uncomfortable.
"Before she goes out in public, she tries on different outfits because she feels like she's too big," said Smith.
At this time, FOX Carolina is not revealing the name of the man who's accused of taking the picture because he's not been charged or accused of any crime. FOX did reach out to the man, but he has not responded to our request for comment.
Cyberbullying can unfortunately happen anytime, anywhere. Here at uKnow, we are hoping that there are consequences for this injustice. View our eBook entitled 10 Essential Things Every Parent Needs to Know About Cyberbullying to learn more.
Access the article here
UPDATE: The man who took and posted the picture has been identified as Walhalla High School Assistant Principal Charlie Fowler. Fowler was placed on administrative leave as a result of the Facebook post. Subsequently he resigned from his position. Read more about this shocking turn of events here.