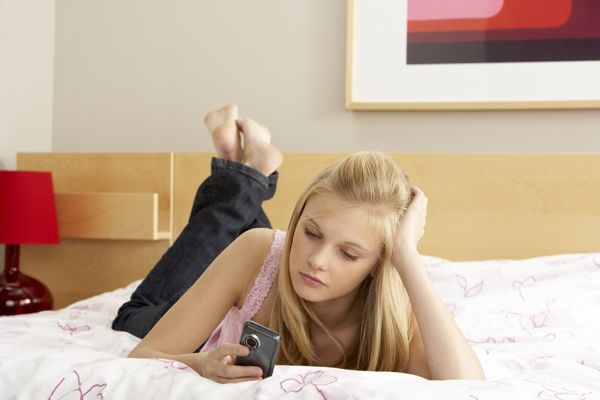 From all of the news we hear about the span and scope of digital dangers available to youth, it's clear that parents have every right to be worried about the types of activities teens are engaging in online and through phones. It's natural for any parent to be concerned about what their child could be getting into. Although teens may be disgruntled by it, parents have a responsibility to be aware of what is going on and prevent mistakes from being made in kids' digital lives.
The Rise Of Sexting
If you haven't heard of sexting already, you probably will in the near future. Sexting is sending or receiving a sexually graphic or descriptive text message. Studies show that teen sexting is on the rise and many parents are wholly unaware of it.
Quick facts about sexting:
Plus, according to research, those teens who are sexting or propositioned to send a sext are more likely than their peers to have sexual intercourse.
Obviously, this is a concern and is something that parents need to address before they find their child in trouble with sexting.
Why Are Teenagers Doing This?
There are a variety of reasons that teenagers engage in sexting. Some may feel pressured into doing so and are subsequently giving in to that pressure. Others are simply interested in sex and use sexting as an outlet to learn more about sexual activities. Regardless, it is a risky behavior that could land any vulnerable teenager in trouble.
Parents Step In Now
Ask your teen face-to-face if they are engaging in sexual activities with anyone or if they are sexting. If you discover that they are sexting, it is imperative that you take action by explaining every way in which sexting can be harmful to them. Let you teenagers know that they pay for their sexting in emotional and legal ways. If sexual based pictures are to land in the wrong hands, then what may have started as innocent fun has suddenly taken a bad turn.
If you are unsure about whether or not your teen is sexting or you simply want to take preventative action, employ the use of a service like Bark that can help you keep tabs on your kids' digital and cell phone activities.