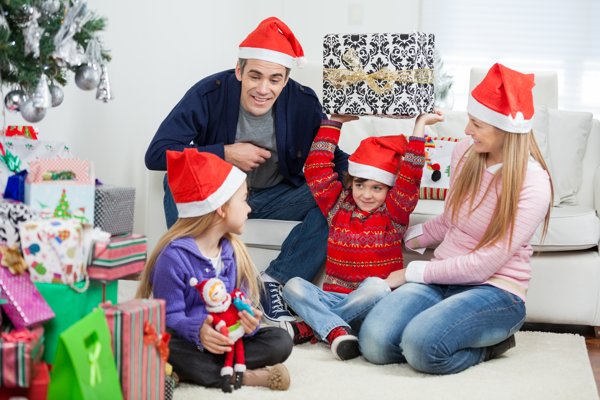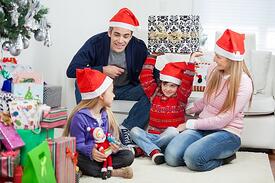 If your teen or tween is expecting a smartphone from Santa this year, make sure he has all the gear he needs so you both get the most out of this life-changing and bank-balance-draining purchase. From keeping the phone powered so you can always stay in touch to protecting it from damage, these five essential smartphone accessories will not only make great stocking stuffers, but they'll help with parental peace of mind.
1. A Durable Phone Case
As soon as the phone is out of the box, it needs to go straight into a durable, drop-proof case such as the Otterbox Defender. Offering three layers of protection, including a plastic interior shell that cushions the device and a built-in screen shield to prevent scratches and scrapes, this case is practically indestructible, making it the perfect accompaniment to a smartphone this season.
2. Back-up Power
While most parents hold out as long as possible before letting their little baby have a phone, one of the great benefits of finally biting the bullet is that now you can always reach them. Help make the predictable excuse of "my phone died" a moot point with a portable power pack.

The XTmax Portable Power Battery Bank ($49.99) will provide an extra 27 hours of power while your teenager is on the move (which is all the time), and it will charge two devices at once. This model is particularly noteworthy because it is very durable, rugged enough to be thrown in a backpack, and it doesn't need a separate cable for charging as it plugs directly into the wall (one less thing to lose).
3. Extra Charging Cables
Speaking of power, at least one extra charging cable makes a great, inexpensive stocking stuffer. Most phones come with a cable, but pick up an extra one as a back-up or to have by the bed so junior can keep his phone powered more easily. Off-brand cables from a reputable manufacturer such as CE Tech are a good option as back-ups, as they cost a bit less and you can get them in some fun colors, making them more exciting to open as a gift.
4. Car Charger
Hopefully you're not dealing with first car and first smartphone in tandem, but either way, a dual port car charger ($15) is perfect gift for your now-mobile child, if only because it will save you from having to fight over a single charger in the car now that you all have smartphones.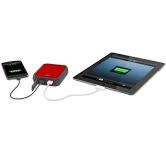 5. Earphone Holder
Most smartphones come complete with a set of in-ear earphones—the iPhone, for instance, comes with a microphone-enabled pair, great for hands-free talking. They are easily lost, however, so throw one of these ingenious little gadgets from Quirky under the tree this holiday. The Wrapsters ($4.99) keep headphones safe, secure and tangle free in pockets and also make them easier to locate in a backpack or purse.
All of these gadgets will help make your child's first smartphone a really special gift, but be sure to remember the most important accessory of all: an insurance policy!
-Article Contributed by Jennifer Tuohy
Jennifer Tuohy, a mom of two children and a tech enthusiast, writes about the latest technology for The Home Depot. You can find these and other mobile and home electronic stocking stuffers at The Home Depot.