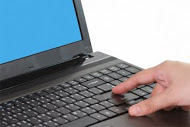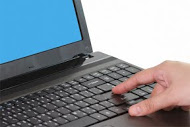 The advent of video chatting tools like Skype, ooVoo, Omegle, and Chatroulette have caused parents some concern about their teens' safety. Many video chatting sites encourage anonymous chatting among strangers, which can further elevate these concerns. Here are some ways to ensure that your teen is safely video chatting.
1.) Most experts will recommend that your teenager does not have free access to the Internet at all times. You may want to collect their laptops and phones at night, permitting video chatting only during specific times.
2.) It is important to instruct your children never to say anything on video chat that they would not want made public. Any conversation can be saved and published elsewhere. Tweens and teens need to know early on that any interaction made on the Internet can impact their futures.
3.) You may want to prohibit your teen from using any websites that encourage video chatting with strangers. Many of the people chatting on these websites might be looking for chances to be inappropriate.
4.) Take a look at your teenager's lists of friends on social media and video chat accounts. Ask questions and encourage your child to talk about their friends.
5.) Let your child know that it is okay to have boundaries and even to ignore people they do not feel like talking to. If your teenager feels uncomfortable with anybody, encourage him or her to block this person and tell you right away. If the chat system allows your teen to report somebody, they should do this too. People tend to get mean when they think they can be anonymous. You should never allow bullying to escalate via video chat; report it right away. If the person bullying your child goes to school with him or her, get in touch with the principal.
6.) Privacy is key. Your teenager should share all video chatting passwords with you and nobody else. Sharing a password could result in somebody else using your child's name to video chat.
Using video chat to keep in touch with friends can be fantastic. Video chatting helps foster relationships, especially if your teenager has recently moved and wants to keep in touch with old friends. While chatting online definitely has its place, parents must take on the responsibility of monitoring this activity. Equip your child with the tools necessary to make smart decisions and give them the confidence to tell you about any inappropriate situations that they have experienced.