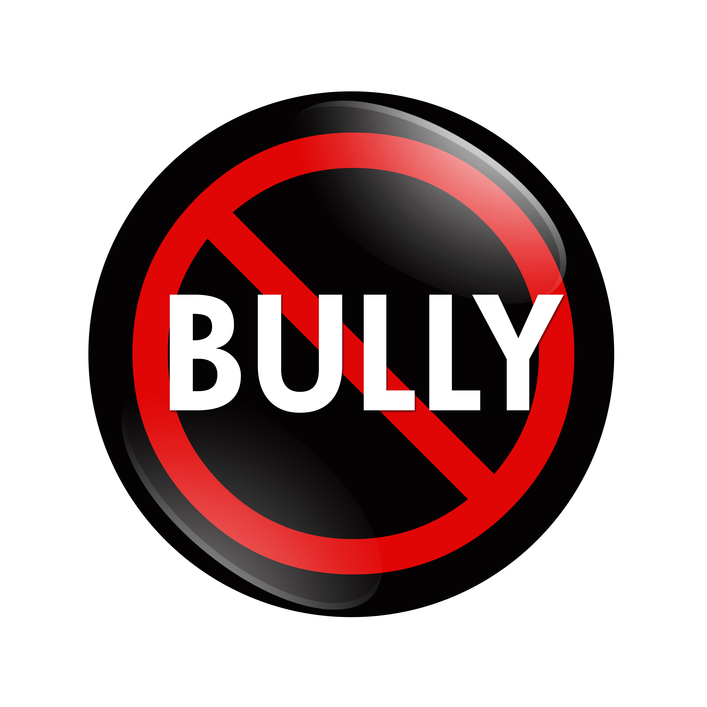 Cyberbullying is a growing problem among children, but the effects can last much longer than the event itself. Once something goes online, it can be almost impossible to take it down...and humiliation can follow a child for the rest of their life. However, some teachers are turning to a new method of watching and controlling things: "Friending" or following their students.

The keystone of this strategy is the fact that social media sites, by design, are intended to share information with a particular group of people. This can be as small as a Tweet group of friends or as long as an essay re-published to thousands of people with one click of a button. However, as easy as it is to follow students, following the bullies with the intention of stopping their behavior is not the best strategy for preventing cyberbullying, even if teachers are the ones doing it.

The problem lies in the fact that intrepid students can easily create "dummy" accounts to bully with, leaving their primary social accounts untouched. Children aren't always aware of the dangers of having bullying in their records online, but as they realize the problems, they start looking for ways to overcome them. Entering false information about their identities is a popular tactic, since most sites simply accept what they're told and begin displaying it.

Instead of focusing on the bullies, a better option for teachers is to focus on at-risk students and keep an eye on their accounts. Most social media sites do not allow anonymous posting; they want people to actually use their service, so they insist on people signing up for their site before posting. When a bully makes an attack (such as posting a rude picture or making threatening remarks), their account name will be displayed for their target (and others) to see. As mentioned above, bullies can use alternate accounts in order to hide themselves, but forensic computing is often capable of tracking them down anyway. In serious cases of cyberbullying, where the police are involved, the bullies may well find that they're not so anonymous after all.

However, as parents, you may be concerned for your child's privacy and safety while they're online. Not every family wants to have teachers monitoring everything that a child does; in fact, some children just want to get away from all of their fears, and being followed online by their teachers could even drive them to feeling trapped and isolated. To help your child understand what's going on, consider some of the following techniques.

First, don't try to hide the teacher's identity. Few things can be more disturbing for a child than an unknown adult suddenly following them on all of their social media accounts. Instead, try to portray things in positive terms and mention how the teacher can easily send out important updates on due dates for homework, when there will be a substitute teacher, or other school-related matters. If your child thinks that the teacher is talking to them, not watching their account, then chances are they'll be much more comfortable with the situation.

Secondly, you may want to ask your child's teachers to refrain from posting too many social comments or joining in on conversations that students are having. Unless they're specifically discussing a school project and want the teacher involved, your child may be using their social media account to chat with friends... and no child likes to have a teacher hovering over them when they're trying to have fun. You should be watching your child, but for the most part, a feeling of being watched is a bad thing to convey.


Now, we've talked a lot about the children being bullied, but what about the bullies themselves? As mentioned above, following the social media accounts of bullies with the intention of stopping their behavior is going to be ineffective at best, but that doesn't mean teachers should exclude members of the class. Instead, if teachers are going to follow anyone, they should try to follow as many of their students as possible. The occasional reminder that adults can see what they post is a good way to remind bullies that they're not perfectly hidden simply because they're on the internet.

Finally, be sure to teach your child about the security tools they have online. Most social media sites allow you to "block" users from posting any content, as well as "report" them for inappropriate material. If it's done quickly enough, this can often minimize the damage of cyberbullying and give a hurting child a much-needed feeling of empowerment. More than anything else, this can be the deciding factor that helps a child move past bullying and start to take control of their life.

So...is having teachers "friending" students a good idea? It is up for debate, but there are positives to having a teacher or parent influence in your child's digital life.
Many parents are still in the dark about cyberbullying. Become informed with our eBook: "10 Essential Things Every Parent Should Know about Cyberbullying." Download your free copy today!