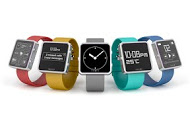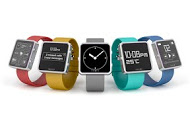 No one ever said that raising kids was easy. Raising kids in the digital age presents a unique set of concerns and challenges that your parents never had to worry about. However, what you don't hear often is how technology can actually help keep your kids safe and sound. The advent of smartphones, GPS, and widespread Internet access need not only be a source of fear for concerned parents. These technologies can be used for parental monitoring and peace of mind. There are many examples that can highlight this, but perhaps one of the most exciting examples of this concept is the smart watch.
Smart watches are the latest trend in mobile and wearable technology. New smart watches are in development from some of the biggest names in the industry. This is an exciting and cutting edge trend, but what value does it have for parents? Smart watches with built in GPS and cellular functionality present a great opportunity for parental monitoring. In fact, several watches are being designed exclusively for this function. These kid friendly smart watches are designed with a myriad of monitoring and safety features to help keep your children safe.
GPS functionality is perhaps the biggest benefit of these new smart watches. Built in GPS allows you to view your child's last known location by time and the nearest address. You can check up on them using your computer or smartphone whenever you wish so you never have to wonder where your child is. You can also check your child's location history, letting you view where your child has been previously and when they went there. Many such watches include additional features such as safe zone alerts. These are zones which you predetermine to be safe for your child. When your child is leaving these designated zones, you are sent an alert and apprised of their location.
If you're a parent of a kid with after school activities (and who isn't?) or just want a little bit more peace of mind, many watches provide scheduled check ins. Your kid is supposed to be at soccer practice or a friend's house after school? Add a scheduled check in and rest assured that your child is where they need to be.
Smart watches with their own cellular functionality provide an additional level of security for parents. While it might concern you that your child has a device capable of calling or texting phone numbers, be rest assured that these numbers can be pre-programmed by you so you know who your child can contact. In the event of an emergency, a panic button can be set to automatically dial these numbers or even 911.
Did I mention they also act as watches? Smart watches are becoming trendy and stylish, even the most stubborn child won't have an issue wearing his or her smart watch. Many watches are designed to be kid friendly in both look and functionality. Brightly colored, tough, and waterproof smart watches aren't an uncommon sight. If you're a parent concerned that your child plays far too many video games, there are watches available without built in games and distractions.
While the digital age definitely presents a new set of challenges for parents, it also provides new ways to keep your children safe and sound. The smart watch highlights this new trend perfectly. These watches combine mobile technology, easy to use software, and a design that kids won't mind wearing. Using technology to help monitor your children isn't done out of distrust or lazy parenting. Parental monitoring is anything but lazy or distrustful. Using a smart watch or similar technology to keep an on your children simply provides the extra peace of mind and security you need to keep your children safe in an uncertain world.