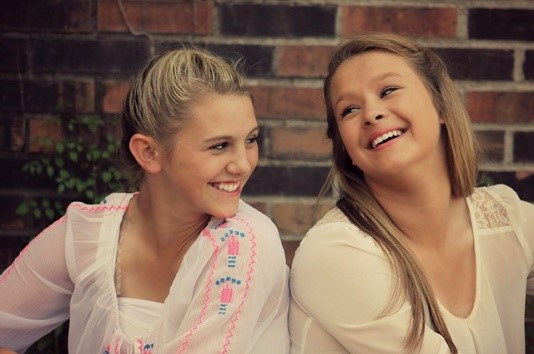 The Internet has been revolutionary in our abilities to connect with people all over the world. We now have access to photos and videos at the click of a button, can talk to someone without seeing their face, and exchange our most personal details with strangers. This world, though diverse and often useful, can be a nightmare for parents. Especially parents of children that are just coming into their teens, discovering this big wide world of the internet all on their own.
You want to protect your child from the big scary world until they're at least 30.
There are a couple of things you may consider doing:
Ban all Internet devices in the home and outside. That means also banning your laptop and phone in case they get a hold of it.

Follow your child's every virtual step. Peering over their shoulder and daily inspection of the search history means even less of that valuable time for you.

Use the Internet for learning and getting support from other parents; in the same situation as you (yes you're not the only paranoid one) and those wise ones who have gone through it already.
I personally recommend the latter. Working for BlogsRelease I come across so many blogs that parents can use to develop a what-to-do tool kit to help them stay on top of the numerous hurdles that can emerge during the teen years. Even better, these blogs are so friendly and open that parents can actually create friendships, an online virtual network of support.
Here are our Top 3 Mom Bloggers:
Alison Rhodes @safetymom- Alison is committed to engaging parents on a variety of topics from child safety to family travel tips.

Leticia Barr @techsavvymama- Mum of two and also a technology expert, blogs about all things techy and has a great section dedicated just to safety.

Jenn Worden @SJBlahBlahBlog- Jenn's blah blah blog is great for all things to do with parenting. She gives great advice (and experience) not just on childrearing but on relationships too.
And because we all need some daily giggles and light in our lives, here are top 3 mom bloggers that are awesomely funny!
Hot Mess Mum (anon) @hotmessmomcom
These are just a few of the best mom bloggers around. It would be great to hear how this blogger community has helped you in the daily highs and lows of parenthood.
-Article Contributed by Shirely Pattinson

Shirley is the community director at BlogsRelease; where bloggers and brands engage. If you are a blogger looking for inspiration, we would love to have you join us on our new industry news board.