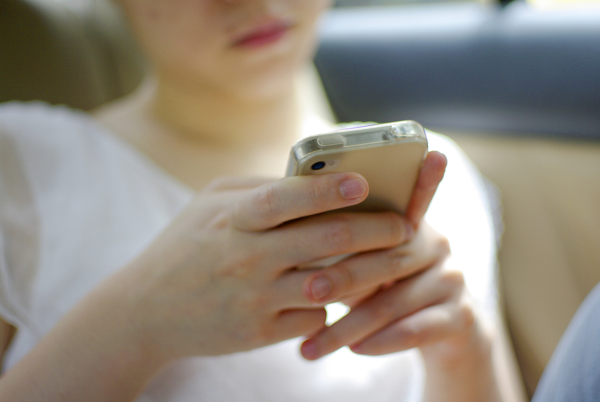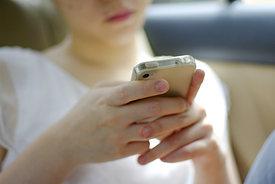 Even though many parents understand that they should use parental controls on their home computer, many never establish a means for getting the job done. According to a McAfee survey, most parents left their kids alone while surfing the internet and over half the parents surveyed didn't know if their kids had a social networking account, like Facebook. Another study indicated that approximately 72 percent of teens do have social networking profiles and almost half of them are public profiles viewable by anyone.
Parents must realize that Internet security is needed across multiple devices. With the advancements in technology, children have Internet access on smartphones, iPads, tablets and other mobile devices. Mobile technology can expose children to not only the good, but also all of the bad on the Internet.
Personal monitoring of mobile devices isn't always possible since kids use them on the way to school and even while school is in session. Many school systems around the country are experimenting with pilot programs using mobile learning with the goal of replacing textbooks and other coursework with technology. Both parents and school administrators will need to make sure they use the technologies available to make these mobile devices safer and more child-friendly both at home and at school.
Turning the Tide
The best way to protect your children is to keep an open line of communication in which both you and your children clearly understand some of the very dangerous situations that could be presented online. Parents need to know what type of websites their children are visiting and why.
They also need to know what kind of personal information is being published publicly online. Children need to know that telling parents about inappropriate contact by someone on the Internet is appreciated and will not result in a restriction of their cell phone usage.
Steps in making digital devices safer by optimizing Internet safety include:
Ensuring that available web filtering software/apps are activated on mobile devices.

Choosing the best-rated child safe web browser in your child's age range

Making sure the web browser enforces safe search on popular search engines

Making sure the safe search feature cannot be turned off by changing search engine preferences

Making sure that your kids' phones are set to appropriate options:

iCloud: Ensure that the option to automatically upload pictures to the iCloud is turned off

.

EXIF data: Turn off EXIF data when taking photographs that you plan to post on social media or send using your smartphone. There is a setting on smartphones, regardless of brand or model, that allows you to turn off EXIF data.
Location Sharing: Many social apps like Facebook and Instagram utilize location sharing features that are automatically enabled. Disable this feature in every social networking app.
uKnow.com provides Parental Intelligence platforms that take all the hard work out of being a digital parent by making real-time feeds, easy-to-understand data, and exceptional free content just a click away. With bullies, bad guys and terrifying temptations lurking in every corner of cyberspace, it simply is not practical anymore for parents of digital children to keep their kids safe using age-old methods. Get started with the uKnowKids monitoring tool today and let us show you how we help parents understand their child's use of technology to protect their safety, privacy, and reputation.