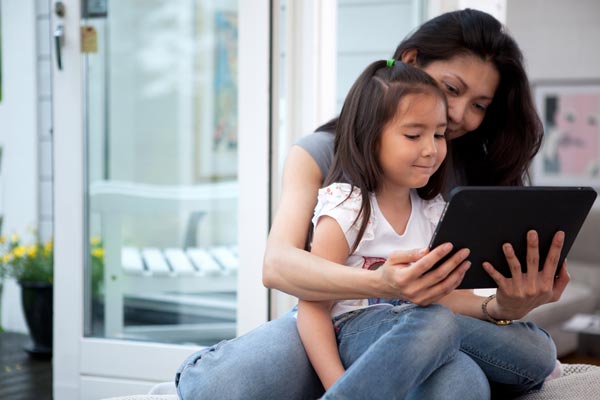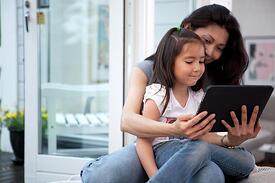 Social media is the easiest way to connect and keep in touch with friends and relatives. It has changed the way we do business and interact in our personal lives. Most people have at least one social media account that they use to regularly "check into" places, like entertainment venues and restaurants, and post photos and status updates. Children use social media as a primary form of communication to keep in touch with their friends in real time.
But can posting to social media and "checking in" to location-aware sites inadvertently be giving away information to people who might have bad intentions, making you or your children easy targets for fraud, crime or predators?
A social media tool popular with teens and tweens is called Whisper. Whisper is a mobile app that allows you to communicate with people near your physical location. Whisper is unique because you might or might not know the person you're talking to—anyone using Whisper can communicate with anyone else using the app. As with social media networks like Facebook, you actually have to allow someone to "friend" you. They can see your public posts, but to communicate, you need allow them into your circle.
Whisper and some other new apps don't have the same restrictions by default. You can, however, block someone on Whisper, but at first the tool will let anyone talk to anyone. The problem is that predators can target someone since users can post their location and talk about whatever they want, and users talk to people in their general geographical vicinity.
According to an article in the International Business Times (May 20, 2014), Ronald Peterson III, 21, of Lynwood, Washington, told detectives he used Whisper to communicate with an underage girl. He convinced her to meet him and the story ended with him allegedly raping her. It is vitally important that we teach our children the consequences of checking in and letting strangers know their geographic location.
Another potential danger is EXIF data. Every time you take a photograph with your smartphone, the camera in your phone is set by default to capture what is called Exchangeable Image File Format (EXIF) data, which includes the date and time that the photograph was taken, the exact geographic coordinates (with latitude and longitude) and some other identifying information such as the brand and serial number of the camera.
You can't see EXIF data in the photograph but by utilizing very easy to use and freely available tools, predators can not only parse out the data but place it in a Google map to see exactly where the photo was taken. Most people take photos at home, school or other places that they frequent. This can give online predators insight into the pattern of life of you or your children.
For example, say you take a photo of your baby in her bedroom, wearing the cute onesie Grandma sent, and you post it to your social media account. If that social media site doesn't strip out EXIF data, anyone with access to that photo can determine the exact location of your child's bedroom. Scary!
So now that we understand the risk, how can we protect ourselves and our children?
Turn off EXIF data when taking photographs that you plan to post on social media or send using your smartphone. There is a setting on your phone, regardless of brand or model that allows you to turn off EXIF data.

Be cautious about "checking into" places on social media. When you check in, you are using location services that allow anyone with access to your social media an approximate location of where you are at a given time.

Look at the privacy and permission settings of all applications. Make sure that you and you children understand exactly what each application is doing behind the scenes. If you don't want your app sending out your location information, turn that functionality off. Also, think hard before checking in. Consider who might be able to access your social media and if you are comfortable with everyone being able to see where you are.

Monitor your privacy settings on social media. Because terms of service and default settings can change at any time, make sure that you frequently check your social media privacy settings to allow for optimal privacy.
-Article Contributed by Tyler Cohen Wood
Check out her book Catching the Catfishers, which gives insight into the digital dangers that can follow any and every post.
Related Article: Dangers of New Location-Sharing Facebook Feature: Nearby Friends
Tyler Cohen Wood is a Cyber Branch Chief and Senior Officer at the Defense Intelligence Agency. She has 14+ years of experience with Cyber forensics, supporting DoD and law enforcement. In her new book, Catching the Catfishers: Disarm the Online Pretenders, Predators, and Perpetrators Who Are Out to Ruin Your Life, she discusses privacy and how to protect yourself online.
All views are my own and do not in any way reflect those of my employing agency or the United States Government.