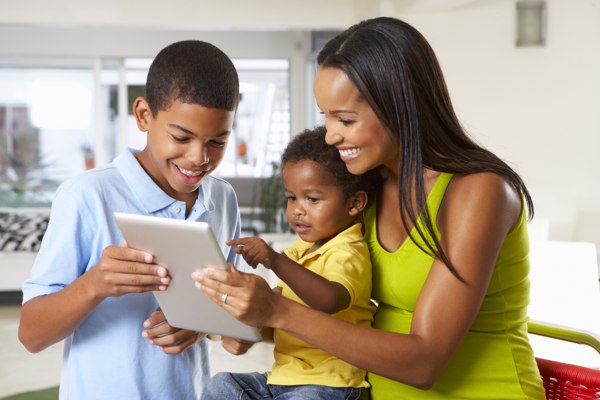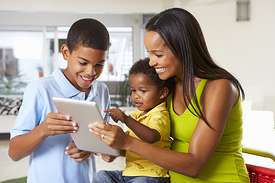 There is no question children are interested in cell phones and social media sites. From a very young age they see their parents on smart phones, and they watch them get online to update their status and post new photos. More and more often parents give their young children phones and tablets to entertain them on airplanes or at restaurants. It's not surprising then, that most kids begin asking for their own cell phone or tablet well before their teen years.
Many parents see the obvious advantage of giving their children access to technology that can help keep them safe and let them check in with parents more easily. The big question remains: how do parents balance the desire to give their children more independence with the need to prioritize mobile and internet child safety?
New articles come out every week warning parents of dangerous apps online. Sadly, predatory apps do exist, and corrupt people will use these apps to try to take advantage of children. However, most teenagers do not intend to use their phones or the Internet to get in trouble. They want to connect with their friends, and often they just don't see how using the latest trendy app could put them at risk.
When you read an article about new apps and the risk they pose to kids, talk to your kids about it. Instead of worrying how your child might misuse an app, or be unintentionally exploited or bullied, explain to them the real dangers that exist with the specific apps you are most worried about.
Most kids respond well when they see that you are genuinely concerned and being pro-active about their safety. If your child isn't mature enough to be in a frank conversation with you about how to protect themselves online, they may not be old enough to be online. However, most kids will surprise you with their ability to consider the risks inherent with the same technology that makes our lives simpler. A series of simple conversations with your kids anytime you or they learn of new mobile or Internet threats can save you a lot of stress.
Also, keep in mind that even though new dangerous apps come out every day, new apps are also created every day that help parents keep their kids safe online. Look into apps and services that will help you and your children feel more secure online.
Be open with your kids about why you want to use specific apps to keep them safe or track their online usage. Chances are they will appreciate your concerns and alleviate some of your fears with their willingness to keep you involved in their technology.