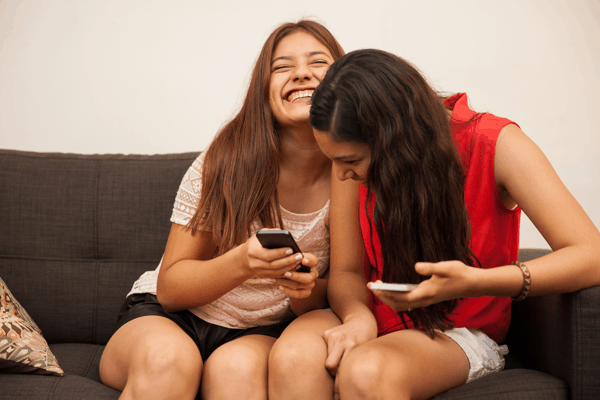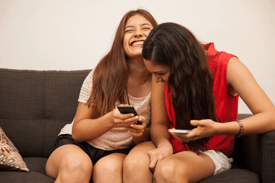 The trend of using dating apps seems to become more and more mainstream each year. People of all ages are exploring their romantic options on sites like eHarmony and Match.com. The surge in the popularity of dating apps has certainly trickled down into the teen demographic.
As you can imagine, most dating sites, including the ones specifically intended for teenagers, have their risks. Dating apps require personal information in order to generate matches, and while users are virtually searching for their soulmates, they are also unwittingly allowing access to information that anyone can use to find them.
Combine this with the fact that one can ever really know the person behind the profile and you have a recipe for disaster. The danger is amplified for anyone under the age of 18, where peer pressure, curiosity and naivety can bring them to overshare and make poor decisions while searching dating apps for potential romantic matches.
Some teen dating apps are even less secure than others. Here are 3 teen dating apps that are, simply, bad news:
Hot or Not: With this app, users are able to be rated on their attractiveness and rate the attractiveness of other users based on uploaded photos. If two members find each other attractive, they can chat with each other. The information required for signing up is a working email address or an active Facebook profile plus a mobile phone.
The minimum age to use the app is 13.
However, there's no age verification process, so it can never be confirmed that the person being talked to is the same one in the photos. This means that kids younger than age 13 who have smartphones can easily flub their ages to connect with older teens. Even worse, this makes it easy for predators older than age 18 to contact teens.
MeetMe: This isn't marketed as a dating app, but it can be used as one. Its basic use is for people to meet up and interact online. Upon signing up, users are asked for their name, gender, age and email or can log in via Facebook. Unfortunately, due to the lackluster security the site has, this site is a breeding ground for sexual predators.
Omegle: The slogan for the site is "Talk to strangers!". Users can either video chat or text chat with people and the person who they talk to are chosen at complete random. Though it's not required for anyone to enter information about themselves to use the site, using it still poses a risk. The person you talk to can steer the conversation to location loaded information or steer it into more explicitly sexual waters. The power of anonymity plus the power of communicating to a large audience often equals reckless behavior.
There are some "safer" options when it comes to social sites, like Skout and MyLOL, but take our description of these apps as being "safer" with a grain of salt.
Skout works very similarly to MeetMe, though with apparent tighter security measures like not revealing your exact location and closer monitoring of posts. MyLOL also keeps a close eye on everything everyone posts from photos to something called "Suspicious Keyword Detection" as well as monitoring their chat rooms.
However, these measures still haven't been able to deter misuse of the sites for nefarious purposes and so the same dangers still exist. Finding people nearby is the whole point of sites like this but there are some things that need to be kept in mind:
Users have no idea who's on the other end. With the amount of pictures floating around on the internet, you can never be sure if the handsome 17-year-old guy in that picture is actually a crotchety man in his

50s

.
Users can never be sure if contacts are telling the truth. Since there is no way for sites to verify information given by users, anyone you talk to can be anybody. Many people feel like they can say and do anything on the internet due to the power of anonymity. You can lie about your age to get access to older users….or younger ones.
It doesn't take much to be found. Many users of sites and apps like these are put into a very vulnerable position when it comes to being accepted. If your teen isn't careful, they can be sweet-talked into giving up personal information. In this digital age, it takes less information for a person to be located by anyone. Giving just a little too much, will result in them being found, most likely by someone they didn't want to find them.
In the end, when it comes to meeting new people, it seems the convenience of the internet doesn't balance out its potential dangers. If your teen wants to meet someone new, make sure they do themselves a favor and do it the old-fashioned way.