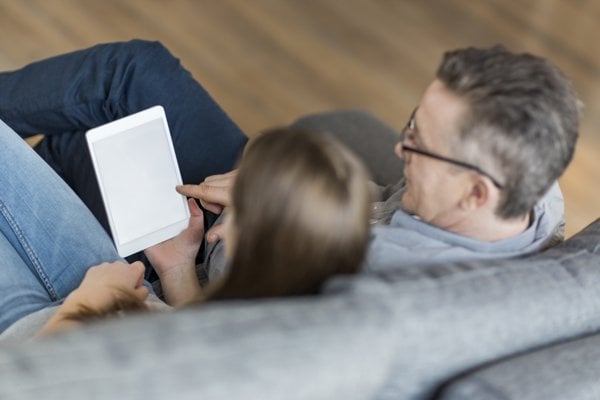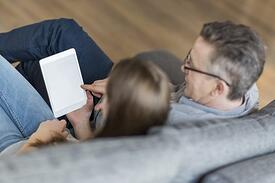 There is no use in trying to jump into digital parenting all at one time. Rather, a step-by-step approach is preferred and more successful over time. Following a set of steps allows your child and you to have a good understand with one another and hopefully work together to have a safe time on the Internet.
1. Have a Conversation With Your Child
Showing an interest in what your child is doing online is a great basic first step. You want to show them that you care about whatever the latest app is or perhaps what websites they like to visit. You may be surprised by how much your child is actually willing to share with you on this topic. It opens the door to deeper conversations about Internet safety.
2. Time Limits
Decide where, when and how to implement time limits in the house. Children should be limited on how much time they are allowed to spend on their electronic devices. Kids and teens need to have time away from their electronic devices to experience the real world and also simply for their health as well. These devices are great for keeping us all connected, but we do need time away from them. Aplatformforgood.org has this recommendation for limiting time on electronics:
If you have younger children, set boundaries now. If you have older children, incorporate new rules with new devices. One family used this bedtime ritual: hugs, kisses, devices off and Smartphones handed over.
You might consider setting tech-free zones in your household. Tech-free zones are rooms in the home or times of the day in which digital devices are prohibited. Parents might say that devices aren't allowed in the kitchen or in kids' bedrooms at any time, or reserve tech use in those rooms for certain times of the day.
3. Do as You Say
It is not fair to your children to have to follow rules that you yourself are not willing to follow. Being an example for kids is a much better way of handling things. Children respond well to their parents modeling the right behaviors to them.
If you decide to implement tech-zones in your house, be sure to follow them follow the set conditions yourself. If you want to prioritize transparency in discussing your child's apps, you might push the conversation along a bit more smoothly by talking about your own apps. Smart parents are sure to take this to heart and make sure that they behave as you are asking the kids to behave.