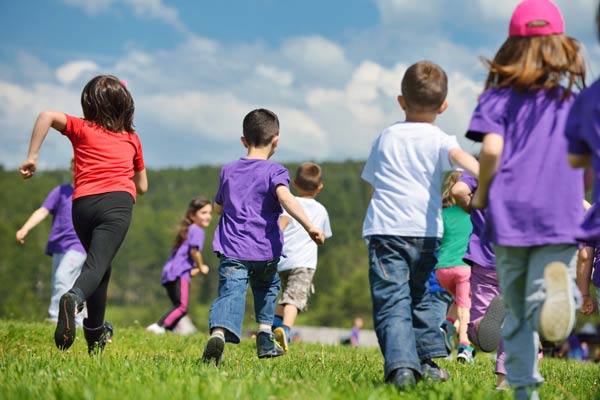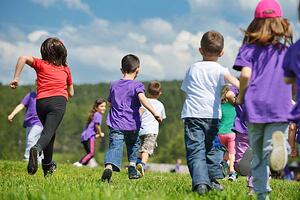 Yesterday we posted an article about educational, yet fun, apps that can help kids stay mentally active this summer. Of course, it is also crucial for parents to encourage children to continue to be active physically as well as mentally. With the prevalence of technology use among kids and teens, it's a valid concern for parents to worry that kids could waste the summer away sitting on the couch playing video games.
While technology use can contribute to lazy behaviors, it also has great potential to spark physical activity. Introducing: ibitz for kids! GeoPalz' ibitz is a wireless pedometer that incorporates video games into active play. Users are challenged with the task of taking steps to explore the galaxy through a rocket ship. The more they get moving, the more they are able to venture into space.
ibitz is points and rewards-driven. Kids are able to earn coins and special content from Disney's popular Club Penguin game. There is also a special section in the app in which parents and kids can pick out something on Amazon and decide on an amount of points it will take to earn the item. If parents want to join in on the fun, they can purchase an adult pedometer ($50).
The app is privacy-safe, as it complies with the Children's Online Privacy and Protection Act. Children's personal information is not permitted to be shared with anyone other than parents through the act. In order to use ibitz, parents must download the iPhone app (free) and buy the device ($35).
Technology and cutting-edge apps have enormous potential to promote physical and mental health among all age groups. Encourage your kids to be active this summer with ibitz and other wearable technology that's sweeping the market (Leapfrog's LeapBand, FitBit). Utilize uKnowKids to keep an eye on your kids' digital activities and ensure their safety this summer.
Join us in the Teens, Tech & Health Twitter Party on Wednesday, May 28th, from 1-2 PM EDT to discuss technology's impact on physical and mental health. We'll chat about screen time affecting sleep, obesity rates, creativity, and self-esteem. Participants have a chance to win 1 of 3 Amazon gift cards!
Related Article: Wearable Technology For Kids Coming From LeapFrog