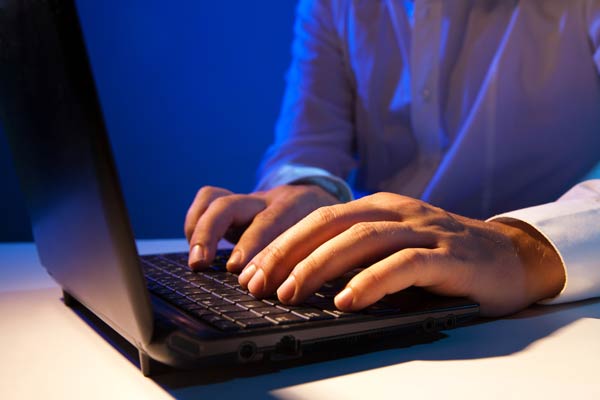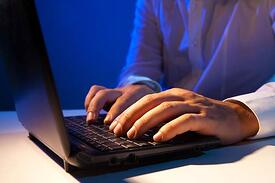 Tyler Cohen Wood's Catching the Catfishers explores the digital footprints that we all leave behind, whether we realize it or not. The book sheds light on a comprehensive set of online security components and teaches readers how to best protect their personal information from being put out and circulated on the web. Catching the Catfishers teaches parents and kids alike the value in being aware of the implications that every digital imprint we make can have.
The author is a senior officer and cyber branch chief for the Defense Intelligence Agency within the Department of Defense. Wood clearly demonstrates her authority on all matters of Internet security throughout the book. With a plethora of examples and nuances from recent pop culture and past experiences, Wood shows just how easy it is for people with little to no training to learn everything that they want to discover about someone through the web.
The book is split up into two parts, which provide information on how to understand the online domain and how to protect you and your family from "predators, liars, and bullies". Wood consistently emphasizes the importance of understanding and controlling how you're perceived online. She expertly points out that the intentions of your posts and whatever is posted about you are inconsequential, as your perception is what truly counts.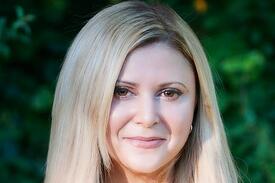 Wood even includes a profile analysis that reflects how someone can be pegged as one of the following profile types: the complainer, the party-time player, the sexy picture girl, the Eeyore, the arguer, the over-sharer, the boundary-crosser, and the one-upper. She encourages readers to put themselves in others' shoes and examine just the information posted within their profiles. What would you surmise if you stumbled across your own profile?
Wood often describes the Internet and social media as containing "puzzle pieces" to our identities. She evaluates the lessons learned from times when digital dangers have threatened individuals; some examples we've heard about in recent years through the media, and some we haven't. Wood really shines when she reveals specific incidences in which her department has caught criminals in the past (while never giving away any confidential information, of course). Many criminals have been caught just barely by having left behind one seemingly insignificant digital breadcrumb.
One of the most resonating revelations in the book discusses how many of us are largely unaware of what we're consenting to when we accept social media user agreements. Wood explores the legality of who owns what we send out after content has been posted. Most networks' terms of use state that social networks own your content after it is posted. Many networks acknowledge that they sell information about users to other companies, who evaluate the information and chose how to market to specific individuals. In most cases, ownership of photos and other posted content is not left to the person behind the profile.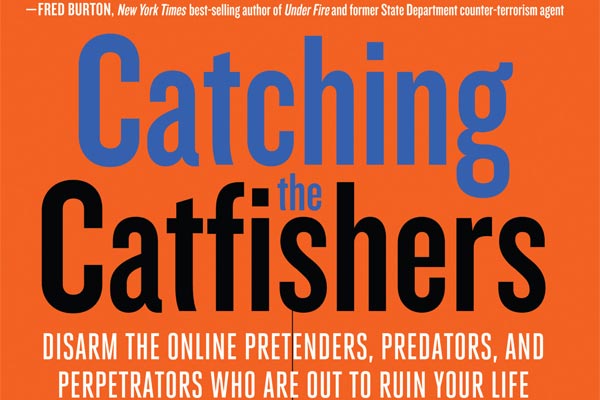 Throughout the book, Wood consistently reiterates the importance of maintaining one's Internet persona. Catching the Catfishers skillfully advises that we should all do our best to reflect ourselves online to match the way we reflect ourselves in real life. Digital safety isn't solely about protecting ourselves from fraud, predators, and scams, as it is also about protecting ourselves from ourselves and being conscious of our digital actions.
The advisory half of the book is flooded with various checklists, rhetorical questions, exercises, and tools for parents to ensure their digital safety. Wood adeptly delves into how to detect and react to cyberbullying, fake websites, catfishers, digital predators, hoaxes, spearfishing, and general online deception.
Her expertise and advice combined make Catching the Catfishers an exceptional book on a variety of aspects of Internet security! Wood has an excellent ability to highlight the consequences of digital actions from all angles and perspectives. Even those who think they know a lot on the matter will certainly learn a thing or two in this relatively quick, yet packed, read. You will leave the book remembering tons of unique examples and armed with extensive knowledge on exactly how to control your own online presence and those of your children.
Be sure to read Tyler Cohen Wood's Catching the Catfishers and tell us about what you discover!
Check out Tyler Cohen Wood's article 4 Social Media Posting Tips to Keep You and Your Family Safe to begin protecting your family from digital dangers.