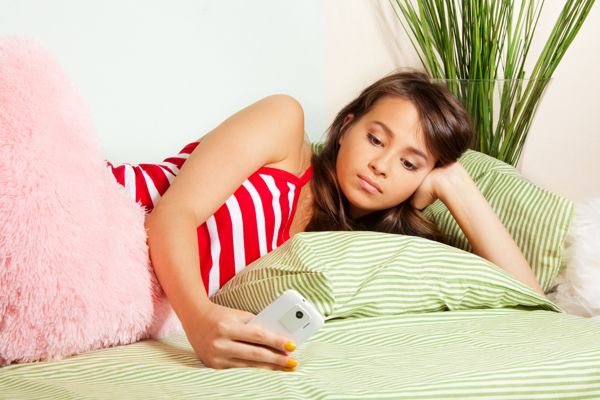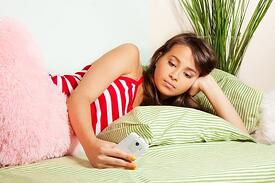 Sexting is the transmission of sexually explicit images through smartphones or other Internet connected or cellular devices like tablets and laptops. Until recently, it was considered a behavior that was limited to "at-risk" teens and a sign of potentially problematic behavior. New research, however, suggests that it may actually be a part of normal sexual development in teens.
Like virtually any controversial subject, however, there are two sides to this argument. Here is the first one:
In the journal Pediatrics, research found that thus far there is a total failure for anyone to prove a link between sexting and any sort of risky sexual behavior. There is also no link yet between sexting and diminished mental health. This was all part of a study that polled over one thousand high school students, and was conducted by researchers at the University of Texas.
Now that you have the "sexting is normal" side of the argument. Here is the counter-debate:
The very same study that pointed out sexting could be a part of normal adolescent sexual development, also discovered that teens who responded, "yes" to sexting are 32 percent more likely to engage in sexual activity less than a year later, than the responders who said they had not been sexting. It should be noted that researches controlled for gender, grade-level, age, ethnicity, sexual activity, and dating behavior to try to isolate sexting as the single variable as much as possible.
What does this all mean? Truthfully, it's for each individual parent to interpret however they deem appropriate when approaching the subject with their child. The information could be used to provide reassurance that sexting seems by no means to be a deviant form of behavior in adolescents.
But, since it does seem to result in a higher likelihood of adolescent sexual activity, parents may want to be aware of the potential repercussions in case their child doesn't seem ready for such a big step in their personal and sexual development.
Regardless of the effect sexting has on sexual behaviors, a particularly worrying facet of sexting is the digital aspect. No sexting can be considered safe in regards to the permanence of the Internet. Sexting photos and videos can be stolen and spread across the Internet in a number of situations. Our advice: Continue to teach your kids about the perils of sexting and work to avoid sexting incidents all together.
What do you think about the new sexting research? Share your thoughts with us in the comment section below!